See Skytrax 2023 World's Top 20 Airports here
Singapore Changi Airport has been named the World's Best Airport in 2023 at the Skytrax World Airport Awards. Changi was also recognised for the World's Best Airport Dining and the World's Best Airport Leisure Amenities.
The results are based on data collected from extensive passenger surveys with travellers asked to score elements of their journeys, rating everything from check-in services to airport facilities.
BECOME A TRAVEL COUNSELLOR: JOIN THE VIRTUAL DISCOVERY SESSION ONLINE ON THURSDAY 23 MARCH
Changi Airport Group CEO Lee Seow Hiang said: "Changi Airport is honoured to be named World's Best Airport for the 12th time. This recognition is great encouragement to our airport community, who stood firmly together to battle the challenges of Covid-19 over the past two years. We thank them for their dedication to serve Changi's passengers and the perseverance to keep Singapore connected to the world."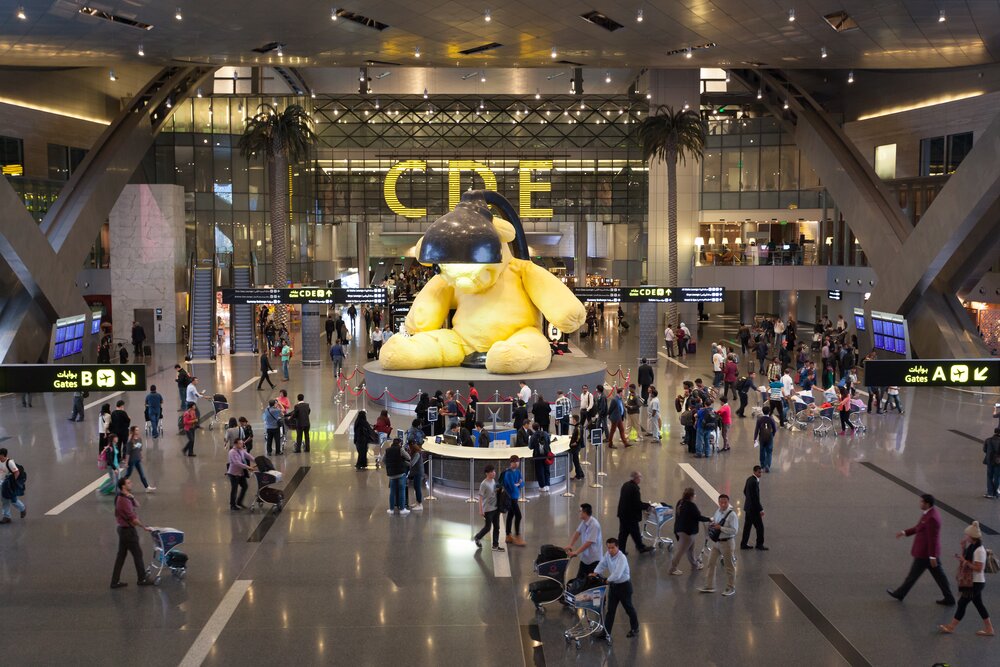 Hamad International Airport
Last year's (and 2021's) Airport of the Year, Hamad International Airport in Doha, Qatar, dropped to second place in the global ranking, but also won three awards for the World's Best Airport Shopping, the Best Airport in the Middle East and the Cleanest Airport in the Middle East.
Hamad International Airport COO Badr Mohammed Al-Meer added: "We are delighted to collect these accolades from the prestigious Skytrax World Airport Awards, and we will continue to strive to provide our passengers with an exceptional travel experience while providing our partners with the best facilities and unmatched service. We stay committed to our growth plans and maintaining highest standards in the global travel industry."
RELATED:
Singapore Airlines eases mask requirements
Dubai International named region's most connected airport
Qatar Airways wins big at AirlineRatings Awards
Tokyo Haneda Airport, number three in the global ranking, continued its previous year successes winning the awards as the World's Cleanest Airport, the World's Best Domestic Airport and the Best Airport PRM [Person with Reduced Mobility] and Accessible Facilities.
Elsewhere in the Gulf, Dubai International Airport came in at 17 while Bahrain International Airport won Best Baggage Delivery Experience and Best Airport Staff in the Middle East. Saudi Arabia's Dammam was named the Best Regional Airport. Abu Dhabi International Airport made it on to the top 100 list at 87, having climbed up a spot from 88 last year.
Skytrax World's Top 20 Airports 2023 are:
Singapore Changi Airport, Singapore
Hamad International Airport, Qatar
Tokyo International Airport (Haneda), Japan
Incheon International Airport, South Korea
Paris Charles de Gaulle Airport, France
Istanbul Airport, Turkey
Munich Airport, Germany
Zurich Airport, Switzerland
Narita International Airport, Japan
Madrid-Barajas Airport, Spain
Vienna International Airport, Austria
Helsinki-Vantaa Airport, Finland
Rome Fiumicino Airport, Italy
Copenhagen Airport, Denmark
Kansai International Airport, Japan
Chubu Centrair International Airport, Japan
Dubai International Airport, UAE
Seattle-Tacoma International Airport, USA
Melbourne Airport, Australia
Vancouver International Airport, Canada
For more information, visit www.worldairportawards.com