More than 50% of electricity is now generated from renewable energy
Soneva has expanded its solar power developments at Soneva Fushi and Soneva Jani in the Maldives based on US$10 million of funding provided by German-headquartered Aareal Bank.
Soneva has pioneered clean energy and sustainability in the luxury hospitality industry for decades. Its resorts have been carbon neutral since 2012, and a 2% environmental levy is added to every Soneva stay with proceeds helping to offset carbon emissions.
Soneva Fushi was also the first resort to install a solar power facility in the Maldives in 2008 to reduce operating costs without compromising the guest experience.
RELATED:
Soneva extends all-inclusive concept across Maldives and Thailand resorts
Maldives resort now accepting payment in cryptocurrency
How Sonu Shivdasani's battle with cancer inspired his latest wellness concept
Commenting on the announcement, Soneva chief financial officer and deputy CEO Bruce Bromley said: "While Soneva has been a carbon neutral company since 2012, it is the elimination of emissions from the operation of our resorts in remote locations that's presented the greatest challenge to reaching our zero-carbon goal.
"Our partnership with Aareal Bank is a cornerstone of our capital structure and this facility, which will now allow us to take a major step towards achieving carbon-free operations at our Maldives resorts, demonstrates Aareal Bank's commitment to supporting companies like Soneva on our transition to a zero-carbon future."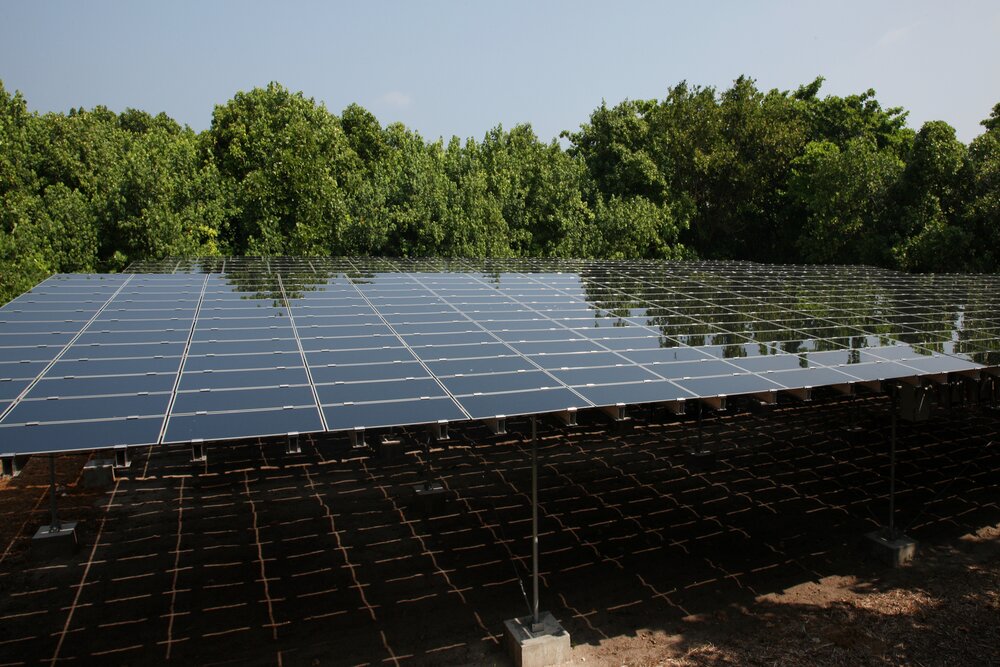 Solar Panels at Soneva Fushi
Plans are already underway to have solar panels implemented at strategic areas across Soneva Fushi and Soneva Jani to maximise daily sunlight hours using photovoltaic (PV) and battery hybrid systems. Resort teams are also working towards greater operations integration, including the building of new substations to optimise and balance energy production.
GET 50% OFF CRUISES WITH NCL'S NEW YEAR CRUISE SALE
Once completed, Soneva Fushi will have installed a total of 2.1 megawatts peak (MWp) and battery storage of 2,500 kilowatt hours (kWh) to reach a combined PV penetration of approximately 55% by mid-2023.
Meanwhile, Soneva Jani installations will total 2.8 MWp and, combined with battery storage of 2,000 kWh, is anticipated to result in a PV penetration of around 52%.
For more information, visit: www.soneva.com