Pura Eco-Retreat – Jubail Island and Pura Eco-Retreat Jebel Hafit Desert Park are now welcoming guests
Pura has reopened its eco retreats on Abu Dhabi's Jubail Island and Al Ain's Jebel Hafit Desert Park (JHDP).
Pura takes its cues from the exuberant Costa Rican way of life, capturing the essence of nature's rhythms to help people become more present in the here and now. As a hospitality company, its philosophy is to create spaces designed to bring people together and help them connect with nature.
The adults-only Pura Eco-Retreat – Jubail Island, comes back for its third season and is focused on wellness experiences and experimental gastronomy.
Guests can stay in chic domes on Jubail Island from AED1,500 (US$410) inclusive of breakfast and one activity. Options include sound healing, yoga, mangrove kayaking, horse riding and cycling.
RELATED:
Clinique La Prairie relaunches its flagship weight control programme
Jumeirah Muscat Bay launches Oman's first Bastien Gonzalez salon
Travel and wellbeing "essential" for most consumers
Pura Eco-Retreat – Jebel Hafit Desert Park, which is open to children, also offers a diverse selection of glamping spaces at this UNESCO World Heritage site. Accommodation include Skylight Domes, Sky Bubbles, Traditional Heritage Tents or at the public campsite.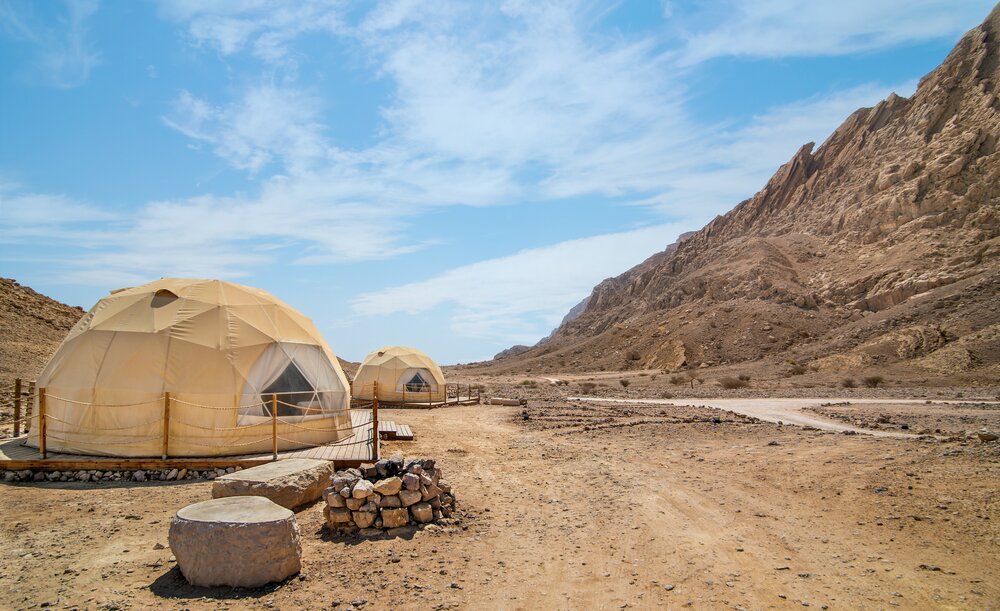 Skylight Dome
The resort also has an exclusive opening offer for two at Jebel Hafit in the Heritage Tents from AED650 (US$180) inclusive of breakfast and an activity. Activities include hiking, camel riding, guided buggy tours and electric skateboarding.
At 4,000 feet above sea level, JHDP is nestled at the foot of Jebel Hafit Mountain, an ideal for those who seek adventure or history, as the area is famous for its winding road with hairpins turns that make it a magnet for motorists and bikers, and its 5,000-year-old beehive tombs.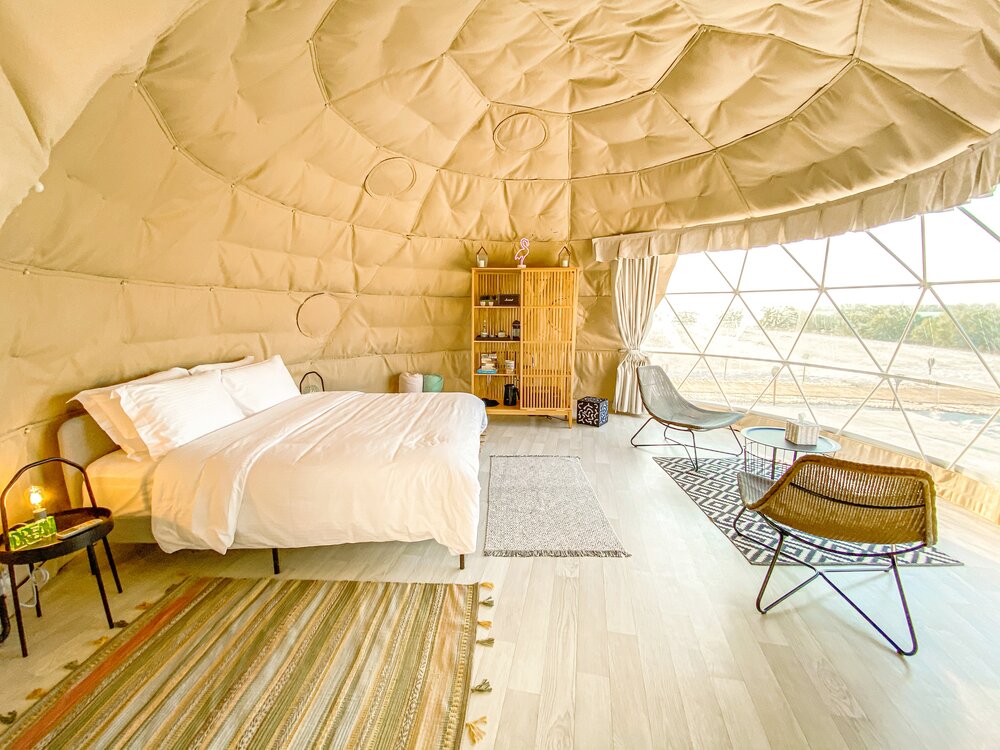 Dome tent interior
GET YOUR FREE 48-PAGE GCC TRAVEL & HOSPITALITY REPORT HERE
Pura's founders say: "Pura Eco Retreats are a combination of tailored hospitality, quiet living and tranquillity. We encourage guests to build a collection of precious moments based on the simplest things in life and nature; these are the cornerstones of the Pura lifestyle."
For more information, visit www.staypura.com and jhdp.ae