Top travel sellers were recognised in a lavish awards ceremony hosted by Virgin radio star Kris Fade
Global travel company Travel Counsellors celebrated its UAE branch's 10th anniversary at Park Hyatt Dubai last night (Tuesday 13 September).
The lavish ceremony was hosted by Virgin Radio star Kris Fade, Travel Counsellors UAE general manager Holly McCann and global sales director Jim Eastwood.
The awards winners were:
- Zahara D'souza: Business FIT Travel Counsellor 2022
- Angela Sharp: Top New Starter
- Sarah Pickford: Top TC Score – Corporate
- Lucy Mousa: Top TC Score – Leisure
- Sarah Paterson (pictured above): Top LeisureTravel Counsellor
- Adele Engelbrecht: Top Corporate Travel Counsellor and Top Travel Counsellor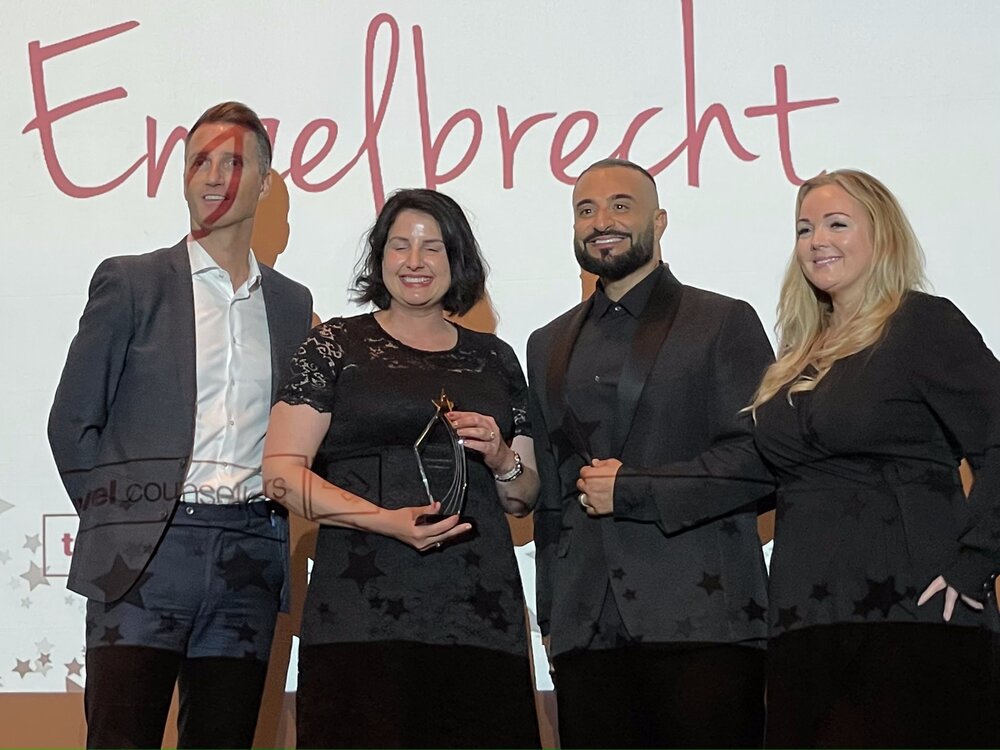 Jim Eastwood, Adele Engelbrecht, Kris Fade, Holly McCann
In a heartfelt speech, Travel Counsellors Gm Holly McCann said: "Thank you to our wonderful TCs. I truly hope you have enjoyed your day. I hope you leave here tonight feeling celebrated and truly valued because you truly are. Everything that's been achieved over the last 10 years has built a solid foundation and we look forward to the future with grit and optimism. Congratulations to you all. Please raise your glasses to 10 years of Travel Counsellors. Here's to the next 10. The best is yet to come."
RELATED
Travel Agent Tales: How Michael Hughes became a top cruise seller
UAE travel agent records 50% spike in outbound demand
Study reveals the online travel agent with the best rates
Travel Counsellors has seen consecutive double-digit growth every year since opening in the UAE office in 2012, providing comprehensive financial protection for customers and comprehensive support for agents.
Travel Counsellors works in partnership with agents that operate as self-employed franchise holders, arranging bespoke travel experiences for their own customers, earning commission on all travel services sold. Commission is shared between the agent (60%) and TC (40%).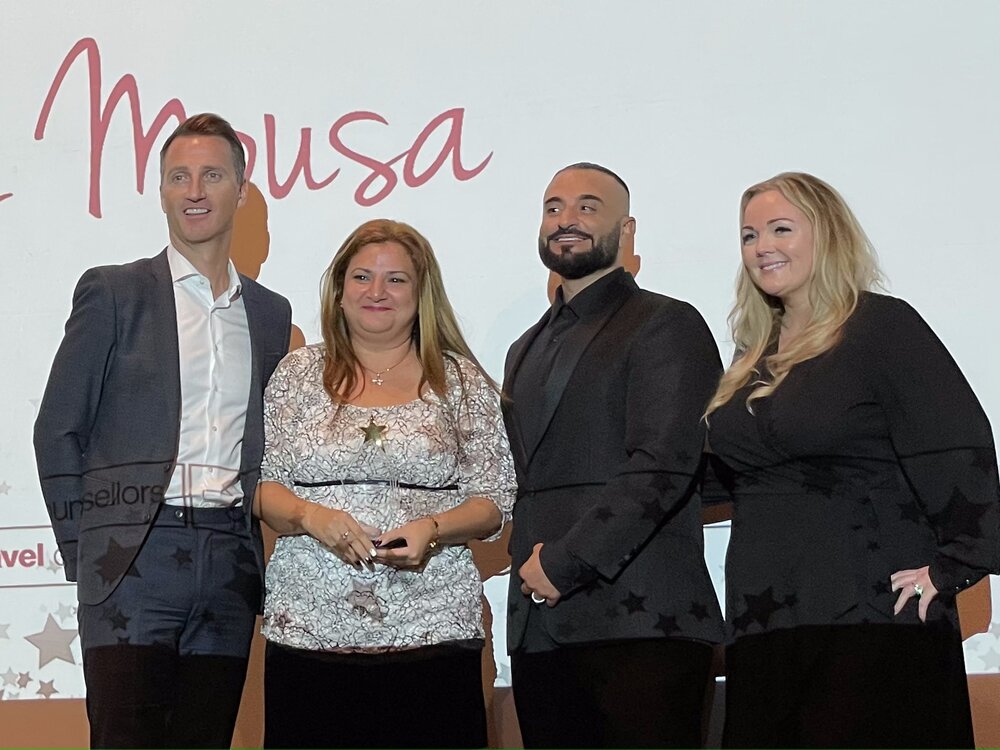 Lucy Mousa: Top TC Score – Leisure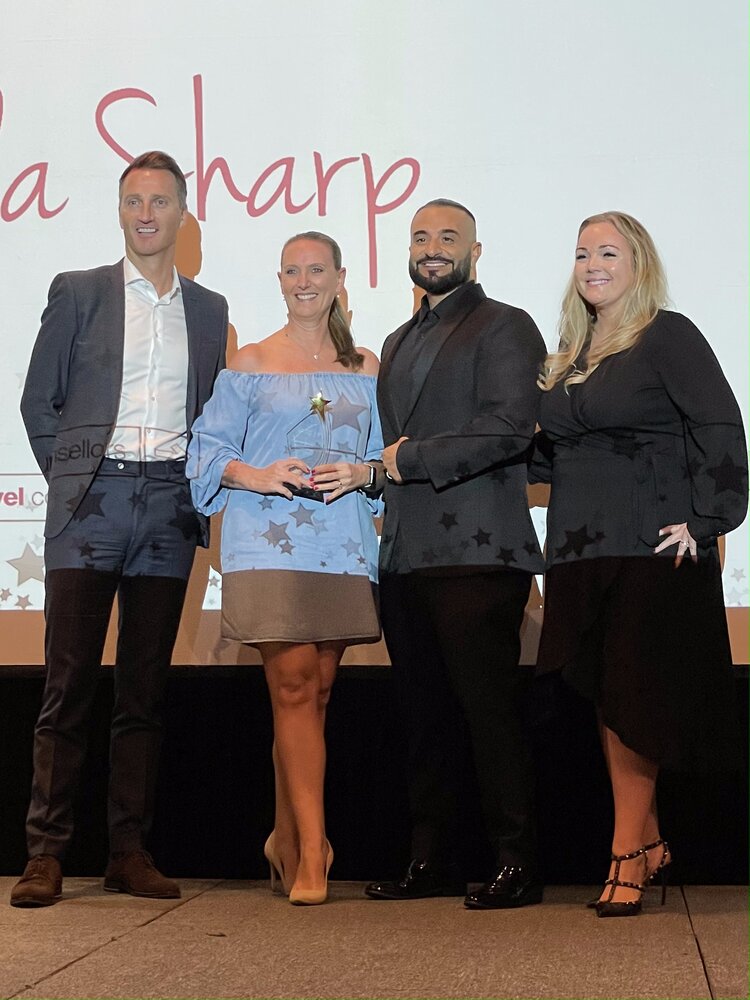 Angela Sharp: Top New Starter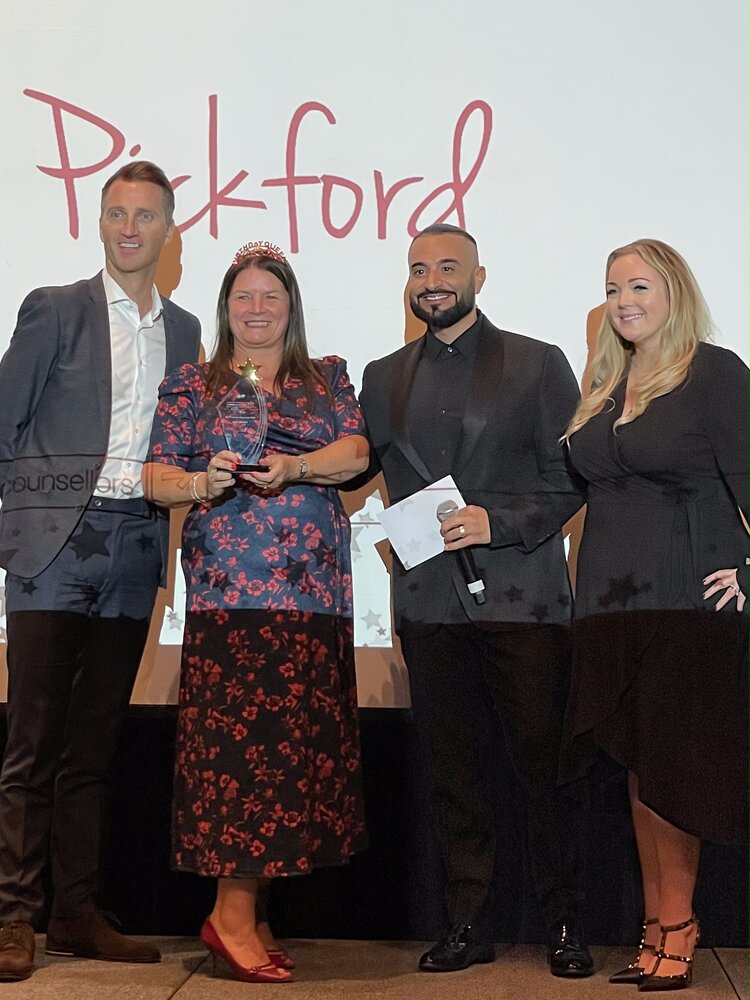 Sarah Pickford: Top TC Score – Corporate
For more information, visit people.travelcounsellors.com/ae/become-a-travel-counsellor