The MENA-based online travel marketplace has compiled a list of easy travel options
Wego has revealed the top visa-free and visa-on-arrival destinations for travellers from the GCC.
Emirates, Air Arabia and Air India Express are some of the airlines connecting the GCC countries to the below destinations.
Armenia
Travellers have the opportunity to explore ancient monasteries, cathedrals set amid mountains and UNESCO heritage sites. Holders of UAE and Qatar passports can stay in Armenia for up to 180 days without a visa. Residents of all six GCC countries are eligible for a visa on arrival, provided they present a valid residence permit.
RELATED:
Wego partners with Spain Tourism to create travel guide
Wego partners with Saudi's Flyadeal on direct flight bookings
Saudi Arabia announces instant e-visa options for tourists
Azerbaijan
Those seeking respite from the stress of modern-day life and a connection with nature should head to Azerbaijan. The country is known for its unspoilt forests, biodiversity and landscapes that are well-suited to outdoor activities and adrenaline-fuelled adventures. Nationals of the GCC countries are eligible for a single-entry visa on arrival that is valid for thirty days.
Georgia
From urban adventures to charming small-town getaways and sandy beaches to verdant forests, Georgia is a diverse destination. The country is also known for its cuisine and wine culture. Nationals and permanent residents of the GCC countries can visit Georgia for one year on a visa on arrival.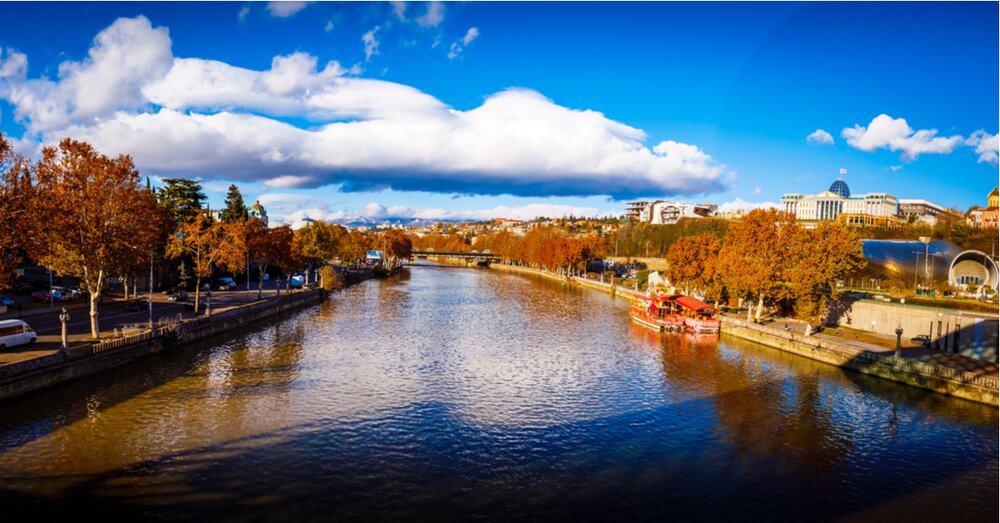 Tbilisi, Georgia
Indonesia
Beautiful landscapes, islands and abundant wildlife are a draw for tourists from around the world who travel to Indonesia. From watching the komodo dragons to cycling through tea plantations, there is a wide range of activities for visitors. Holders of passports of GCC countries can get a 30-day entry into Indonesia with a visa on arrival.
Jordan
Home to ancient wonders and vibrant culture, Jordan is a land where history comes to life. The country offers a tapestry of experiences and interactions with warm-hearted locals that will leave a mark on even the most seasoned travellers. Jordan offers a tourist visa on arrival to passengers from the GCC countries for a stay duration of 30 days.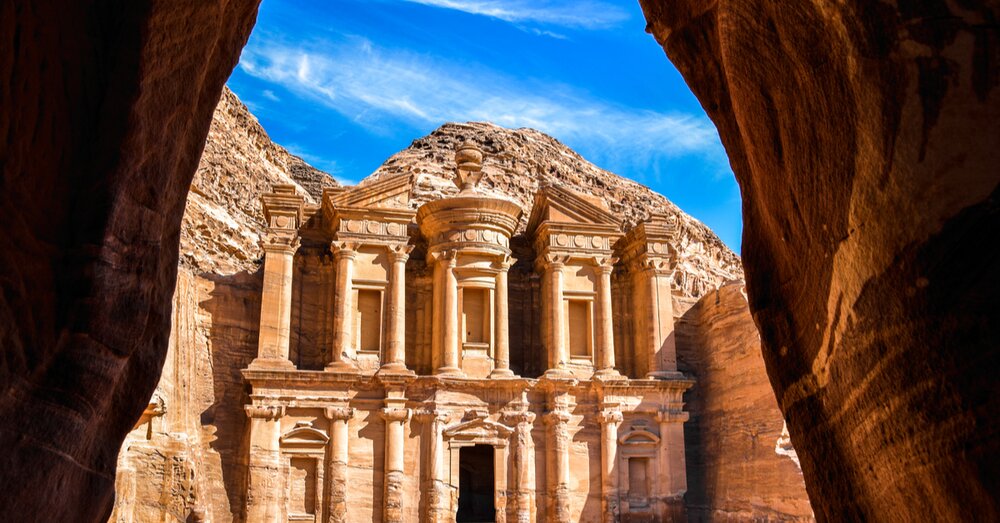 Petra, Jordan
Maldives
Most visitors to this archipelago prefer to stay in beachfront resorts with direct access to the water. With several luxury resorts to choose from, some feature overwater bungalows, private slides, hot tubs and overwater swings. Maldives offers a tourist visa on arrival to passengers from the GCC countries, for a stay of 30 days.
Nepal
High-altitude mountaineering aside, travellers can find plenty to do in tourist-friendly hill stations such as Nagarkot, Poon and Pokhara. Nepalese cuisine is also a draw for foodies from around the world. Nepal offers tourist visas upon arrival in the country to passengers of all nationalities, including those from the GCC countries, for a stay of 15, 30 or 90 days.
GET YOUR FREE TRAVEL & TOURISM INSIGHT REPORT PRODUCED IN ASSOCIATION WITH DELOITTE
Seychelles
A sanctuary for nature lovers, the island nation is home to giant tortoises and rare birds. Tourists can kayak through mangrove forests, hike granite peaks or simply unwind on a secluded beach. Seychelles is a country that allows visa-free travel for all nationalities.
Tanzania (and Zanzibar)
Tanzania is a treat for all wildlife enthusiasts who are bound to have a tough time deciding which national parks and sanctuaries to visit. The fauna-rich grasslands of Serengeti and the Ngorongoro Crater, and the rural areas of the Masai tribe all come together to create memorable experiences. Citizens of all six GCC countries can get a visa on arrival in mainland Tanzania and Zanzibar for a stay of 90 days.
For more information, visit www.wego.com