The hospitality brand's upcoming Al Marjan Island hotel is inspired by the Arabian Gulf
Wynn Resorts, Limited has announced the name of its new multi-billion-dollar integrated resort, debuting in Ras Al Khaimah, UAE – Wynn Al Marjan Island.
The company also unveiled the design of its first-ever luxury beachfront resort, which overlooks the Arabian Gulf.
The US-listed developer's first project in the MENA region, Wynn Al Marjan Island rises more than 305 metres above the sea and will offer entertainment and gaming.
RELATED:
RAK breaks two Guinness World Records for NYE
Sonara luxury camping concept launches in Ras Al Khaimah
Ras Al Khaimah hotel rooms supply set to increase by 70%
Construction began earlier this year with the project paving the way for the accelerated growth of allied business sectors. With an estimated project cost of US$3.9 billion, Wynn Al Marjan Island will add substantial value to Ras Al Khaimah's economy through tourism and job creation.
Comprising 1,500 rooms, suites and villas, guests can look forward to 24 dining and lounge experiences, spa and wellness experiences, high-end shops, an events centre and a theatre. Designed for both longer visits and day trips from neighbouring emirates, the resort will also offer nightly laser and light shows.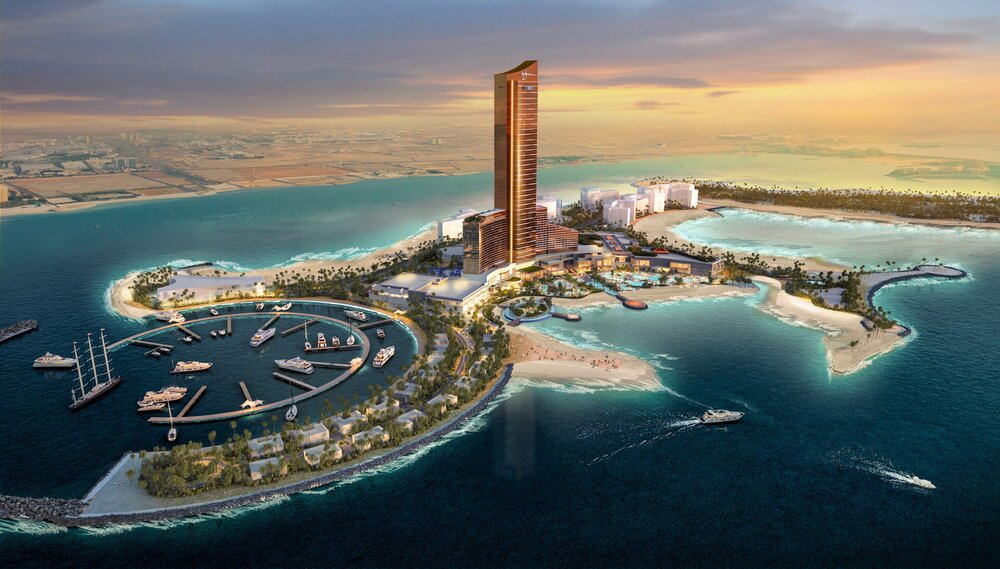 The resort is due to open in 2027
Wynn Resorts CEO Craig Billings said: "We have spent the past year meticulously programming and concepting Wynn Al Marjan Island, carefully considering its unique location. I'm incredibly proud of our design and development team's ability to impart our legacy of rich, thoughtful design into a sun-soaked beachside resort that will delight customers, new and old. We look forward to opening Wynn Al Marjan Island in early 2027."
For more information, visit www.wynnresorts.com
Don't Miss...
Royal Caribbean Arabia's Mohamed Saeed on 2023's best-selling cruises and incentives for agents