"There's opportunity in growing segments, such as river cruising, and the increase in new home ports in the GCC," says Kumar
Dubbed Dubai's 'Cruise Guru', Ashok Kumar is founder and managing director of Cruise Master, an agency specialising in B2B cruise vacations and acting as the general sales agent (GSA) for Princess Cruises, Cunard Line and P&O Cruises UK in the Middle East, with partnerships with more than 20 cruise lines.
As Cruise Master celebrates 15 years of business at the forefront of the Middle East cruise industry and relaunches its cruise booking engine for the region, Connecting Travel interviewed Kumar about the opportunities and challenges facing local cruise agents today.
CONNECTING TRAVEL: Where do the biggest opportunities lie in the outbound and domestic Middle East cruise market?
ASHOK KUMAR: According to the UN World Tourism Organisation, the cruise sector supports 1.2 million jobs and contributes US$150 billion to the global economy every year. The desire to take a cruise vacation has increased post-pandemic. It's forecasted that 85% of those who have cruised will cruise again and that there will be approximately 4 million new travellers by 2025. This means there is a huge segment of potential customers out there.
Cruise lines are increasing in popularity as they rapidly evolve and adapt to the needs of the traveller, delivering ships with facilities and experiences tailored to their exact requirements and exceeding their expectations.
GET YOUR FREE TRAVEL & TOURISM INSIGHT REPORT PRODUCED IN ASSOCIATION WITH DELOITTE
The growth in demand of cruise tourism is partly due to the long-term growth in consumers' disposable income and higher standards of living. Increased leisure trips, including voyages taken by Generation Z, along with the growing preference for luxury is contributing to the market growth.
Some other factors include greater cruise capacity in new regions and the introduction of new home ports for many cruise lines. For example, the Middle East cruise market has been growing, with ships sailing in the Arabian Gulf from either Dubai, Abu Dhabi or Doha, and has been attracting both locals and the expats. We need to watch out for development of ports in the Red Sea with Cruise Saudi acquiring ships that will be home ported in Jeddah.
We also need to watch out rising popularity of river cruises, which offer the possibility of docking right in the middle of cities and not just the coastal areas.
River cruises are becoming increasing popular not just in Europe but in India, Vietnam and China as well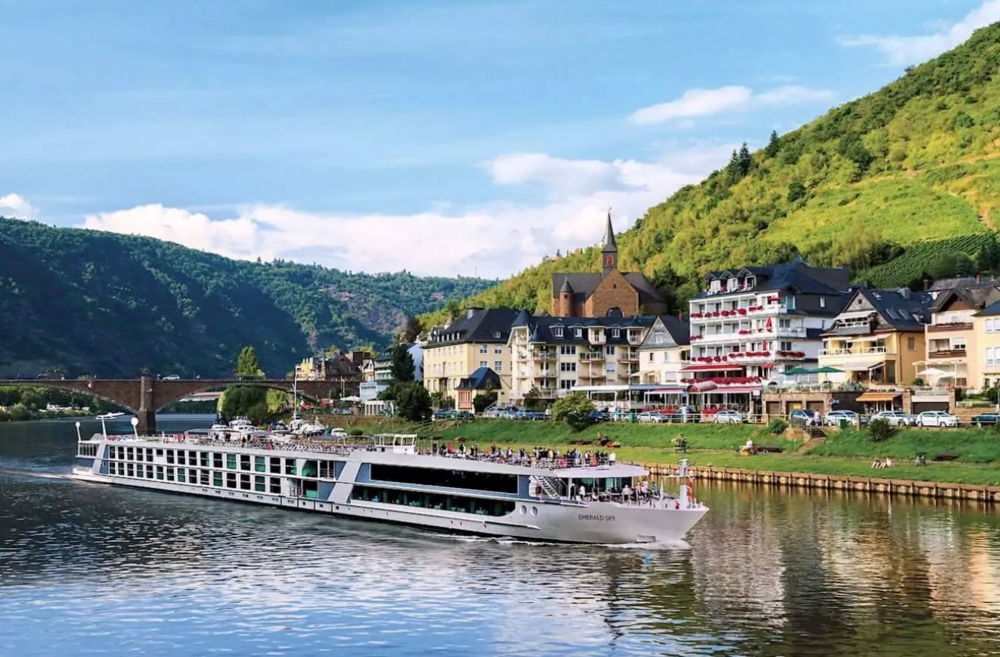 River cruising is increasingly popular
CT: What are the key goals and KPIs of your industry in 2023/24?
AK: The cruise industry continues to be one of the fastest-growing sectors and with its growth has come concern about the impact of cruise tourism on coastal and marine environments, local economies, and on the sociocultural nature of port communities. To reduce the industry's impact on the climate, cruise lines are following a path to decarbonisation with advancements in technology, infrastructure and operations.
Multiple pilot projects and collaborative initiatives are underway. New engines and propulsion technologies are actively being planned and tested for use on cruise ships. LNG-powered cruise ships have reduced carbon emissions by approximately 30%, and the number of cruise ships with shoreside power capability will more than double by 2028.
Cruise lines are also collaborating with ports and destinations to achieve mutual objectives that will help preserve the integrity, cultural heritage and beauty of the world's most treasured destinations for future.
RELATED:
Get 35% off cruises at NCL
Search all available cruises on the Connecting Travel cruise hub
30% off for every guest & kids sail for US$99 with Royal Caribbean
CT: What are the main challenges in achieving those goals?
AK: Geopolitical and extreme weather will continue to provide challenges. Cruise tourism growth needs to be environmentally sustainable, supported by adequate port infrastructure, especially with some of the new ships with the capacity to carry more than 6,000 passengers and 3,000 crew members.
The cruise industry also faces challenges related to fuel. Increasing costs and environmental degradation are two issues of major concern. Cruise ships have traditionally relied on diesel as their main source of energy. As the ships increase in size, their fuel consumption increases proportionately.
At the same time, the suspension of worldwide cruising during the pandemic had a significant negative impact on destinations, especially small island countries and communities whose economies largely depend on the cruise industry.
The crisis showed how important the cruise industry and its economic impact are for many visited destinations' economies
CT: How can the industry achieve growth?
AK: An essential factor that must be considered when analysing the demand from a specific source market is the market's maturity regarding cruise and travel demand in general. New technologies continue to play a major role and will become increasingly important in enabling cruise lines to achieve their targets and meet new health measures and regulations, as well as improve the whole cruise experience.
Companies have been investing in different apps to improve the onboard experience, such as voice and facial recognition devices, wearable technology like the Medallion system introduced by Princess Cruises, which allows cruisers to unlock their stateroom and swipe and pay for food and drinks, and robotics bartenders introduced by Royal Caribbean and MSC Cruises.