Frolicking baby elephants, thrilling water parks and beautiful shorelines – it's time for South Africa, says Tracey Davies
I'm enjoying an afternoon siesta in my fancy tent at Jaci's Safari Lodge when I hear a cacophony outside. On further inspection, I spot a family of elephants, including a rather mischievous baby, splashing joyfully through the river, just metres from my balcony.
If I were any closer, I'd be soaked. It's just one of the many pinch-me moments I have on safari in Madikwe Game Reserve in North West Province, a three to four-hour drive from Johannesburg.
Within 15 minutes of passing through the gate, I've already spotted two of the 'big five' – elephants and rhinos – as well as an ostrich, four giraffes and herds of bouncing springbok.
Results show the South African tourism sector has seen positive growth in the first half of 2022. In a recent media briefing, tourism minister Lindiwe Sisulu announced figures showing a massive 147% rise, with an impressive 2.3 million arrivals up to July.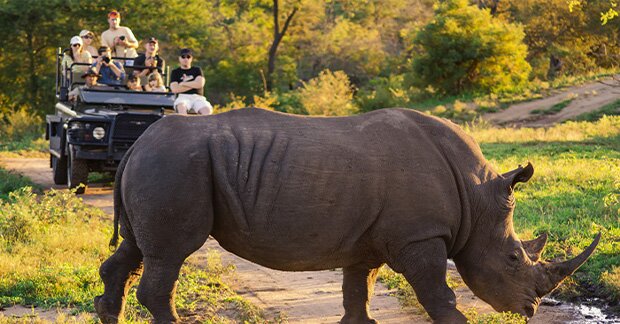 Dive into Johannesburg
Within two hours of landing in Johannesburg, I'm faced with South Africa's brutal race history in the Apartheid Museum. A must for any Johannesburg itinerary, it's an incredibly moving (often uncomfortable) experience as it charts the country's apartheid years up to the first democratic elections.
One of the most affecting areas is the political execution room, where 131 nooses hang from the ceiling as a memorial to those executed for opposing the government. Afterwards, my guide Jabu takes me to Soweto for a proper African lunch at Sakhumzi restaurant on Vilakazi Street.
Created by the oppressive apartheid government in the 1930s "to keep blacks out of white suburbs", Soweto is now the fourth-largest city in South Africa and a tourist attraction in its own right. On a Lebo Backpackers tuk-tuk tour, led by funny and wildly knowledgeable guides who grew up in the township, we trundle around the middle-class areas and delve deep into Soweto's gritty backstreets.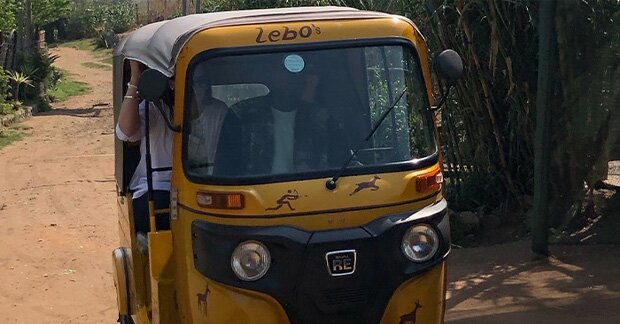 Vilakazi Street is its most famous address, thanks to having had two Nobel Peace Prize winners, Bishop Desmond Tutu and Nelson Mandela as residents. Don't miss a visit to Mandela House museum, where Nelson lived with Winnie in the early 1960s.
Urban Buzz
Johannesburg is a city of neighbourhoods, each with its own charm and appeal. I spend my first night at the hip Voco Johannesburg Rosebank, an IHG Hotel in Joburg's arts and shopping district that is all malls, galleries and antique shops, dotted with cocktail bars and the city's hottest brunch spots.
The first Voco to open in Africa, it's bursting with colour and style, especially in its funky restaurant, Proud Mary. Johannesburg is a great launchpad for exploring the region. A 30-minute drive from Rosebank is Pretoria, the administrative capital, where Nelson Mandela was inaugurated as the first black president in 1994, commemorated by a magnificent nine-metre-tall statue in the grounds of the Union Buildings.
In September, the friendly city turns a princely shade of purple when the indigenous jacaranda trees come into bloom. A 40-minute drive west of Pretoria is the Cradle of Humankind, one of the world's most important archaeological sites, where some of the oldest human remains have been found.
RELATED:
4 hotels offering authentic cultural encounters
Turkey: A luxury guide to Cappadocia beyond the ballooning
Why Bosnia and Herzegovina trips could be trending in 2023
I'm staying nearby at Farmhouse 58, a rural wellness hotel run by the team at Project 58, and a popular weekend escape for trendy Joburgers – not least because it's next door to the widely acclaimed Nirox Sculpture Park, which added The Villa-Legodi Centre for Sculpture in October.
Breathing in the warm, earthy scent of rural Africa, I immediately feel relaxed. My room – all bare concrete, natural wood and woven straw accoutrements – is minimalist to say the least (although it does have Nespresso machines and intermittent Wi-Fi). However, the highlight is the incredible farmhouse food.
The kitchen firmly adheres to the farm-to-fork ethos, from the freshest house salads that simply burst with flavour, to the smoky grilled lamb chops and the fresh figs at breakfast, the majority of which is sourced right here on the farm.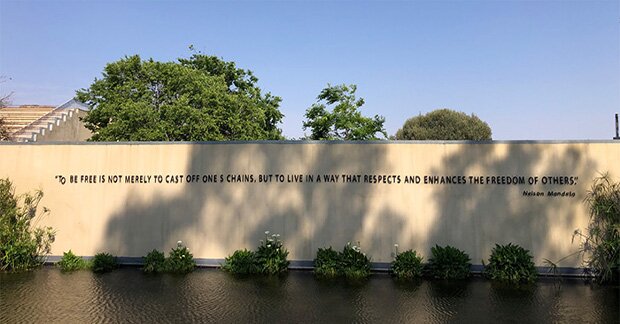 Soak up Sun City
The complete antithesis of Farmhouse 58 is Sun City, the next stop on my African adventure. On the fringes of Pilanesberg National Park, Sun City is a glitzy mega casino resort a two-hour drive from Johannesburg, where clients can book in some R&R between safari and city.
Popular with families (it's home to the Valley of Waves, a massive water park, and Zip 2000, the world's longest, fastest and highest zipline), it has accommodation options to suit all budgets. And if your clients want to really push the boat out, suggest The Palace of the Lost City, a flashy five-star hotel that has an African safari theme.
Of course, you can't beat the real thing. From the bright lights of Sun City, it's a two-hour drive to Madikwe Game Reserve on the border of Botswana where I spend three blissful days in the bush, bookended by dawn and dusk game drives. A true highlight of my South African escape.
GET YOUR FREE 48-PAGE GCC TRAVEL & HOSPITALITY REPORT HERE
It sounds like a cliché, but time really does stand still when you're on safari, which is why a two-night stay can feel like a week. On our final game drive, I witness the baddest of the big five, a pair of male lions snoozing just four feet away, which causes some tears to flow.
There's nothing quite like coming face-to-face with one of the most dangerous predators on Earth to know your place in this beautiful, wild world.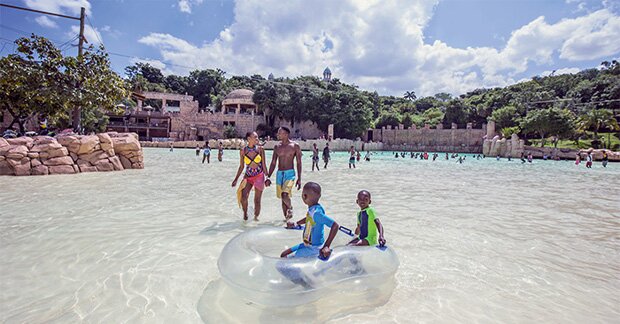 ---
Selling Tips
Monica Di Vito, Flight Centre, says: "A safari has been on my wish list for years and it did not disappoint. Seeing wild rhinos and lions only metres from our truck is something I will never, ever forget. However, loadshedding in South Africa is real. Be prepared and bring a power bank and torch."
Criona Buggie, Travel Counsellors, says: "I enjoyed Soweto, especially seeing where Nelson Mandela and Bishop Desmond Tutu lived. And I found the Apartheid Museum very moving. My selling tip is to put the safari in the middle of the itinerary, then spend a few days chilling out with the monkeys at Sun City."
Catherine Featherston, Travel Counsellors says: "I recommend Sun City as a great family destination. Riding Zip 2000 is extreme and something I will remember forever. But I adored the malaria-free Madikwe Game Reserve. The first moment you see the animals in the wild is unforgettable."
---
Need to know
❂ Advise clients about South Africa's nationwide 'loadshedding'. The country has daily scheduled blackouts as electricity supply falls behind demand. Consider booking a hotel with a generator.
❂ Clients may be concerned about their safety while in Johannesburg, but the tourist areas are generally safe. It's worth hiring a local guide to get the most out of this cosmopolitan city.
❂ All the game reserves in North West Province are malaria-free; Madikwe is blissfully uncrowded because it's one of the few that doesn't allow independent day visitors.