Waldorf Astoria Bangkok GM Simeon Olle shares his thoughts on how to capture this growing demographic
While dining, leisure travel and other pre-pandemic activities have quickly returned to normal, one sector of the industry that, at least on the face of it, has taken longer to return to normal is that of business travel. However, this doesn't mean it's gone, more that it is simply morphing into a different form and one of them is 'bleisure' travel.
Mixed Work/Family Trips
Traditionally, business travel didn't lend itself to leisure of any kind, with one-to-two-day corporate trips focused on meetings and conferences. However, with the traditional nine-to-five being replaced with more flexible, remote options, many business travellers are choosing to extend business trips and travel with family, allowing for more time to explore a destination and create memories with loved ones.
A recent survey of millennial travellers aged 26 to 40 showed they can complete almost 50% of their workload remotely, and cccording to the GBTA Travel Index, bleisure travel revenue is forecasted to exceed US$1.4 trillion globally by the end of 2024.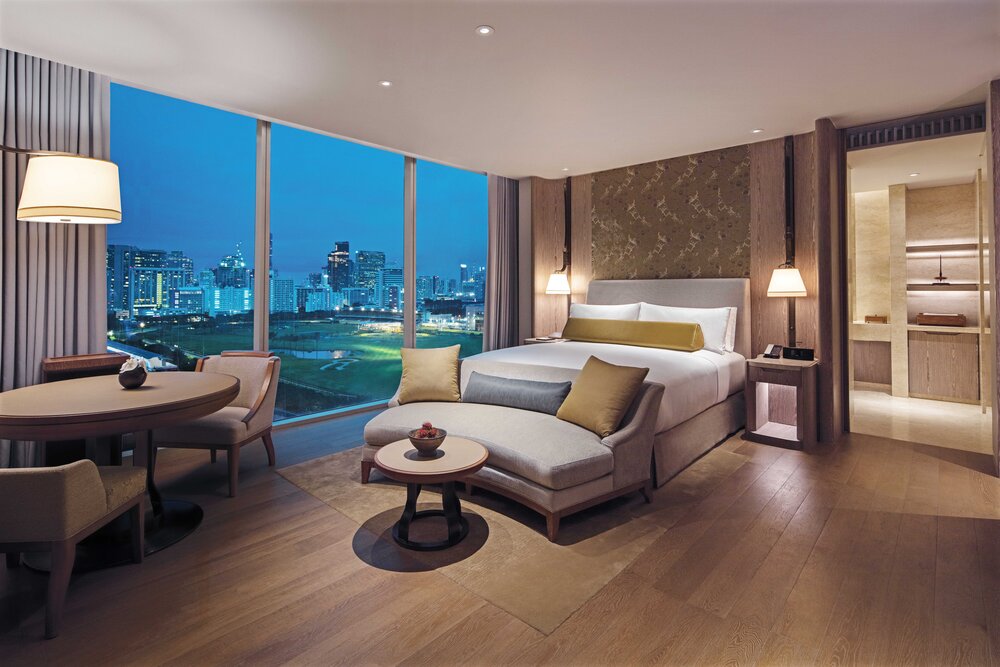 Waldorf Astoria Bangkok
Bleisure Burnout
In a world where the line between work and play is blurred, can bleisure trips lead to burnout? On the contrary, as this emerging flexibility opens up the world to people in more ways than before, the ability to combine business and leisure allows for more time to experience something new.
If it was exhausting, it wouldn't be the most popular choice. Almost all people surveyed by Buffer in 2021 said they would happily work remotely or in a combined office and remote environment for the rest of their careers, while almost 30% listed the ability to work from any location as the biggest package benefits.
GET 50% OFF CRUISES WITH NCL'S NEW YEAR CRUISE SALE
Attracting Blesiure Travellers
In addition to free high speed WIFI access, at Waldorf Astoria Bangkok we also offer complimentary access to the press reader app, while our TV systems are connected to Chromecast to allow streaming to in-room TVs. From freelancers to corporate executives, we're seeing a rise in both local and international guests who come to enjoy these facilities, as well as our rooftop pool.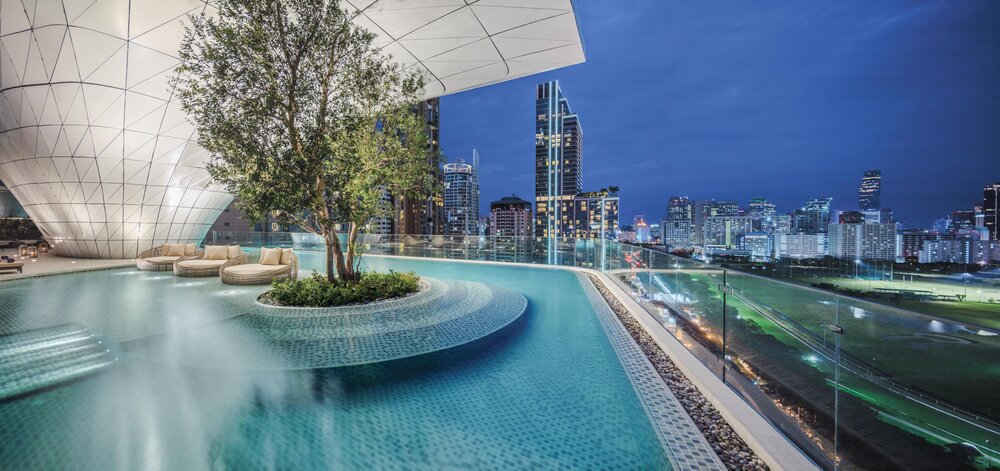 Rooftop pool
Bleisure Travellers Vs Digital Nomads
As the pandemic has pushed more people into working remotely, we saw the rise of digital nomads. However, unlike digital nomads who may settle in one destination for an extended time, bleisure travellers are motivated by the purpose of their trip: business.
The bleisure trend is here to stay. In a 2022 study by Travel Edge Network, findings showed a 25% increase in interest for bleisure travel compared to previous years. Essentially, bleisure travel is opportunistic, allowing workers travelling to a destination more time there without having to take a separate vacation.
RELATED:
Comment: Is Saudi Arabia the new frontier for luxury hospitality?
Comment: How sustainability can make a hotel relevant
2023: The rise of luxury travel
Bangkok, where tourism and business-led travel are equally as strong, it is the perfect destination for a bleisure trip. The recent announcement that Emirates have added a fourth daily flight to the Thai capital from Dubai is an indicator of demand that continues to rise. Whatever the purpose of the visit, we look forward to welcoming guests at Waldorf Astoria Bangkok in 2023.
For more information, visit: www.hilton.com/en/hotels/bkkwawa-waldorf-astoria-bangkok