Six Senses Zighy Bay GM Andrew Spearman on how luxury travel has changed
As the travel industry embraces a new generation of progressive travellers, hoteliers should be looking at how they can redefine the definition of hospitality, allowing guests to explore and connect in undiscovered and private destinations.
Environmental and Cultural Immersion
It's no longer about how one must dress or act to show wealth, but more about providing guests with transformative and soul-enriching experiences while putting sustainability at the centre of operations. Consumers are becoming increasingly conscious of the environmental impact of their travel habits and prefer to be associated with brands that are mindful of it.
Of course, this doesn't mean compromising on attentive service, personalisation and high thread count sheets.
We have found that our guests are willing to pay a premium price to immerse themselves in an authentic local environment, which is also reflected through design, culinary and wellness offerings.
New luxury is about connecting your guests with the place your hotel operates in and giving back to the community and the environment
Located on Oman's northern Musandam Peninsula, Six Senses Zighy Bay has been completely inspired by the indigenous Omani culture of its surroundings, and blended seamlessly with signature Six Senses brand experiences.
With people appreciating the great outdoors more than they perhaps did pre-pandemic, now more than ever, it's an ideal time for design or renovation of resorts to incorporate much of the natural environment as possible.
Our 82 Omani style pool villas are built of natural stone and timber, including the newly refurbished three-bedroom beachfront Retreat and four-bedroom beachfront Reserve, and each has a private infinity-edge pool and a dedicated Guest Experience Manager.
RELATED:
Comment: Is Saudi Arabia the new frontier for luxury hospitality?
Comment: How sustainability can make a hotel relevant
2023: The rise of luxury travel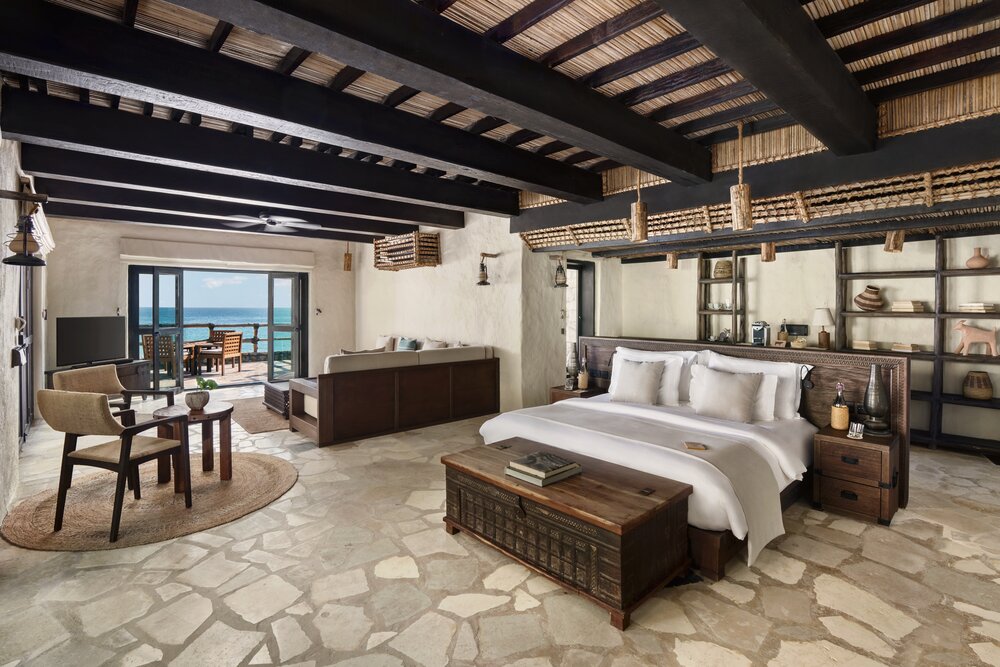 A bedroom in the Private Reserve
Stay with Purpose
Luxury is so diverse these days and, for many, it's not just about spending money but how one feels being there. Hearing waves crashing against the shore, watching a beautiful sunrise or sunset, or being more active in the great outdoors can improve levels of both dopamine and oxytocin.
It's important to realise that nature is also source of solutions to alleviate and adapt to climate change, protecting biodiversity while safeguarding the well-being of staff and guests alike.
Every Six Senses' property around the world focuses on local and global sensitivities, caring for our guests, hosts and local communities, while offering an emotionally intelligent approach to service that begins with empathy rather than standards and procedures.
We offer a range of initiatives that offset guests' carbon footprint, each led by the onsite Sustainability Manager
Initiatives to conserve energy include the use of LED timers and sensor lights, rechargeable batteries and a solar-powered garden.
In addition, all the resort's food waste is used as compost, which fuels the resort's own organic garden and farm, which grow various types of herbs, fruits and vegetables, which in turn enable us to provide guests with enriching farm-to-table dining.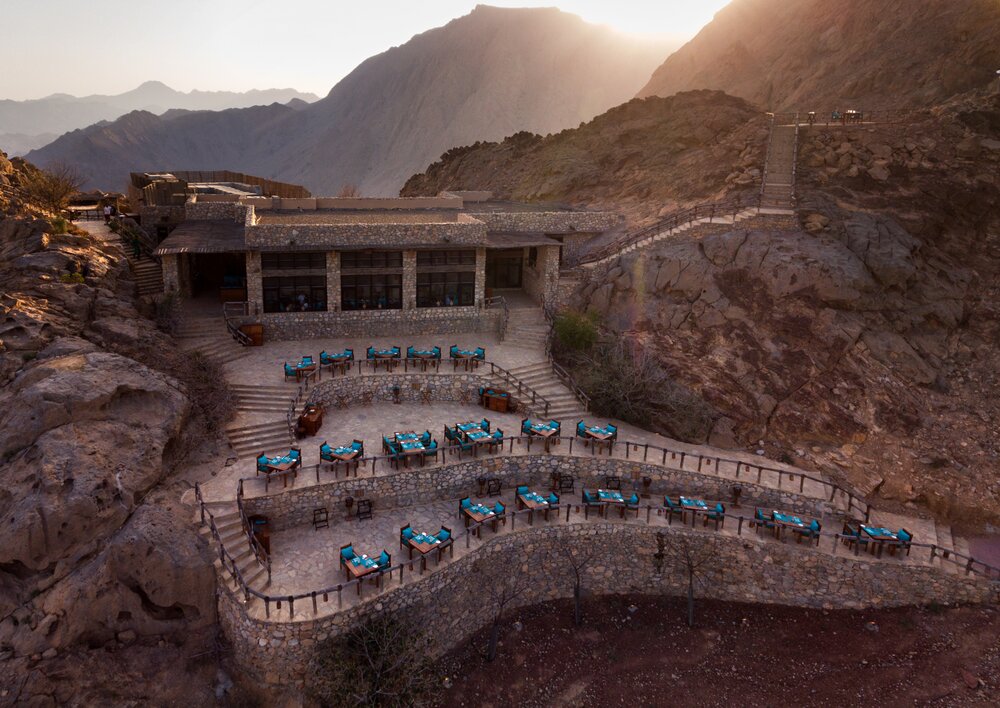 Sense on the Edge
Disconnect and Reconnect
Hoteliers should also understand the importance of providing a range of crafted activities which are fun and quirky, and embrace nature, so that their guests can take a break from the fast-paced digital world and feel revitalised after their stay, with a longing to return.
We believe in offering a unique range of all-encompassing experiences to stimulate, energise and restore. For example, Six Senses Zighy Bay is a natural playground for adventure seekers with more than 25 different activities on offer, including kayaking, gardening activities for children, hand line fishing, village treks and mountain biking, cooking classes in the organic garden, snorkelling and scuba diving.
Additionally, a number of animals live in the resort – goats, camels, cows, chickens and bees – and they are an enticing feature for children and animal lovers. Also, we recently refurbished our Dhahab, a traditional, hand-crafted Omani dhow, which offers one- or two-night voyages for the ultimate sea-hotel adventure so guests can discover the dramatic coastline and fjords of Musandam.
GET YOUR FREE 48-PAGE GCC TRAVEL & HOSPITALITY REPORT HERE
With the ability to restore feelings of calmness and alleviate symptoms of stress and anxiety, these simple yet incredible moments in nature are scientifically proven to improve wellbeing and reduce stress levels, which is imperative to both our mental and physical health, and long-term happiness.
All of this is why it should no longer be about golden lobbies, and more about how each guest feels the moment they step into a destination.
For more information, visit www.sixsenses.com/en/resorts/zighy-bay