"We can capitalise on Saudi's environmental range and tourism ecosystems and become a valued part of its transformation"
As Saudi opened its gates to tourism, Sinan Al Saady – who previously worked in real estate – became interested in the tourism industry and the opportunities it held. Identifying a gap in the hospitality and leisure sectors, he created Cool Inc to fill the void.
Plans for 2023 include the introduction of more than 20 globally acclaimed culinary concepts in Riyadh and Jeddah with anchor brands including Spago by Wolfgang Puck, Scott's, Sexy Fish, WagyuMafia, Gymkhana and Madeo. Beyond F&B, Cool Inc will stretch its arms around luxury accommodation, attractions and tours, delivering a full tourism and leisure proposition in the emerging tourist market.
Connecting Travel met with Sinan in Saudi to find out more about Cool Inc's ambitious growth plans.
Connecting Travel: What inspired you to move into hospitality?
Sinan Al Saady: It's in the extraordinary world of hospitality that I see some of the greatest opportunities in Saudi. As a group, we're immensely passionate about all aspects of hospitality. It's the right time to go all-in and invest. We can capitalise on Saudi's environmental range and tourism ecosystems and become a valued part of its transformation, stepping away from an oil economy to a diversified economy, with a concentration on tourism.
CT: What is Cool Inc's vision?
SAS: At Cool Inc, we want to shape the future of what's cool in the Kingdom by introducing an exceptional combination of luxury lifestyle brands, services and experiences that have not yet been interlinked the way we present them. We built an ecosystem that ensures that every detail makes any adventure, occasion and memory unforgettable.
We live by the motto 'Global Mind, Saudi Heart', with my ultimate role being to ensure that we embed this core mantra seamlessly into our strategy
CT: You're bringing in some big F&B brands from around the globe. Tell us about that.
SAS: We follow Saudi hearts and what have been their favourite spots through their travels. Each concept in our F&B portfolio is coming to KSA for the first time, so I am extremely excited to have them in our home.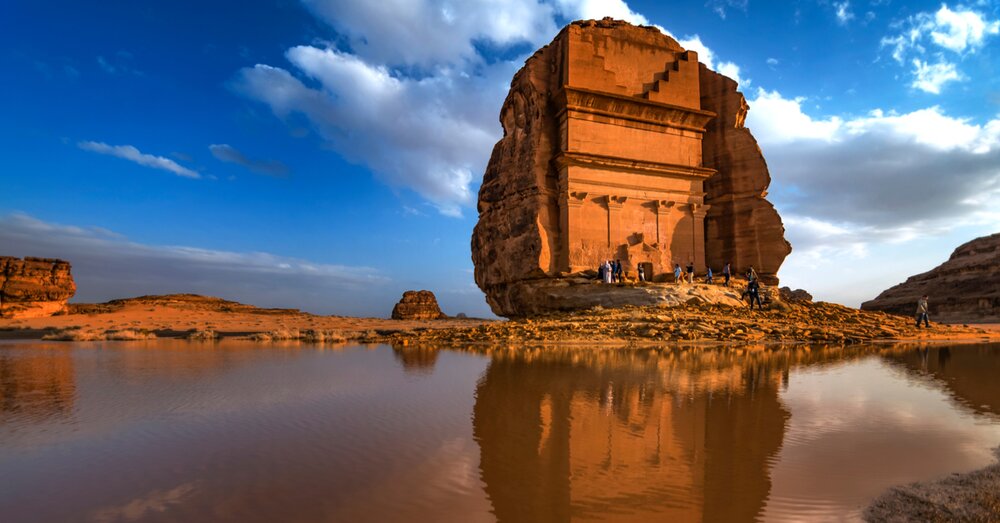 Saudi is growing in popularity as a tourist destination
CT: Are there plans to launch homegrown culinary concepts as well?
SAS: Absolutely! Though we have started with some of the world's best names, it's our hope that once we develop a nuanced working understanding of the newly formed market over the next few years, we will leverage our extensive network and experience to build brands that we can take global ourselves.
CT: So, what are Cool Inc's verticals?
SAS: When we look at the tourism landscape in KSA, we see several areas that need infrastructure investments to attract local and international tourists. Our ecosystem is spread across complementary sectors that revolve around leisure and consists of four main operating verticals committed to delivering experiences without limits. The company verticals are Adventure & Recreation; Destination Dining & Members Club; Luxury Lodging and Bespoke Travel.
RELATED:
Comment: Is Saudi Arabia the new frontier for luxury hospitality?
Comment: How sustainability can make a hotel relevant
2023: The rise of luxury travel
CT: What does Adventure & Recreation involve?
This was the first vertical we started and is the active recreation arm of the business. It owns and operates adventure parks in the Kingdom and is currently working on large-scale outdoor adventure-driven activities. Ebda Parks cater to every age, from children through to adults, activating untapped and underutilised marine, mountain, desert and urban landscapes throughout KSA, in a network rooted in the spirit of fun and adventure.
CT: And what about Destination Dining & Members Clubs?
SAS: Our F&B arm was our second investment. Recognising the gap in the Kingdom's culinary sector, we scoured the world to bring celebrated global gastronomic experiences that our people would travel outside of the Kingdom for. Saudis in general have the highest average ticket in restaurants and are a foodie society.
We aim to enrich the hospitality landscape with unparalleled experiences curated from brands that are favoured by Saudi travellers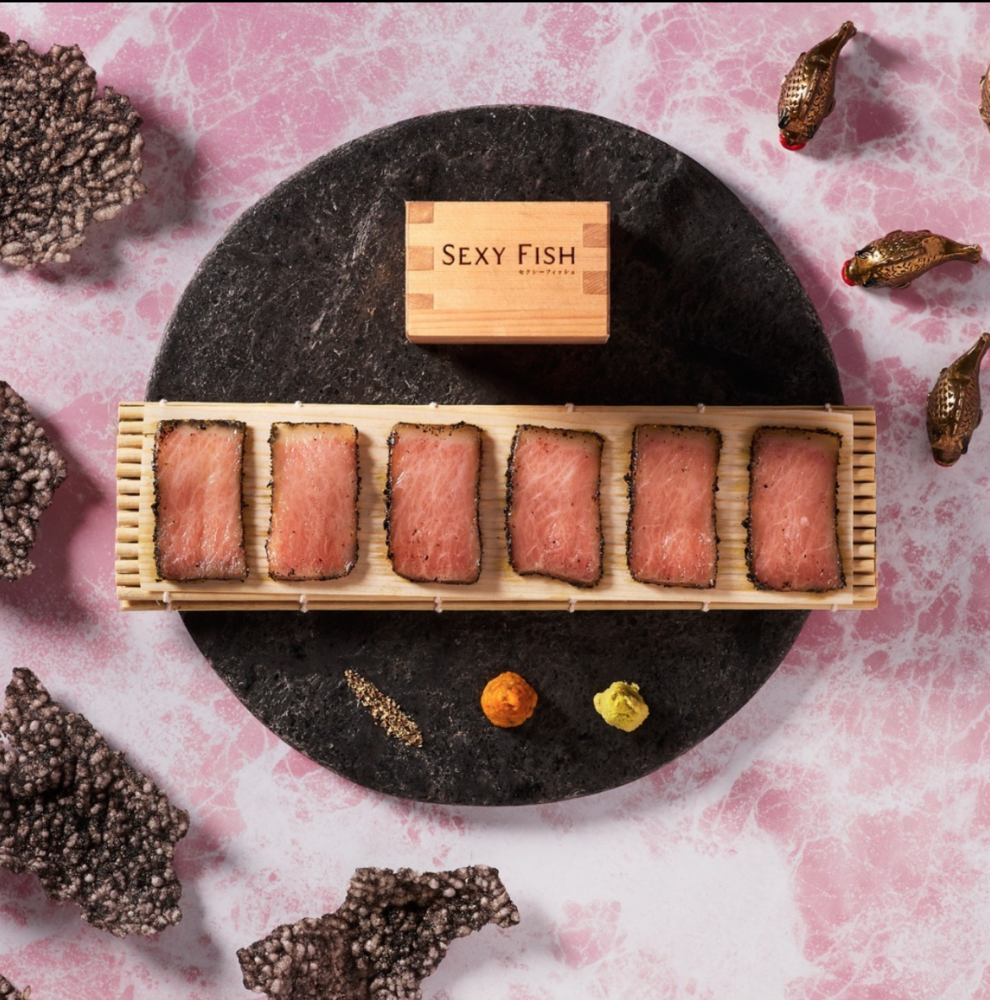 The Group is bringing renowned F&B brands including Sexy Fish to the kingdom
CT: Tell us about your hospitality arm?
SAS: Luxury Lodging was created to give tourists a place to stay in some of Saudi's most beautiful landscapes. The vertical offers what we call "luxury" and "premium luxury" retreats in some of Saudi Arabia's unique geographical destinations and natural reserves that are unknown and often inaccessible to the public.
Environmentally blended within the existing nature, the bespoke lodges will also offer guests the opportunity to indulge in many unique activities
CT: And how will your Bespoke Travel vertical support the others?
SAS: Our destination management business is the umbrella that ties each vertical together. This vertical is all about unique and bespoke travel experiences that Cool Inc curates across the Kingdom. Through Bespoke Travel, Cool Inc will provide unique travel programmes that simply can't be experienced anywhere else.
We aim to ensure that guests are exposed to the cool face of Saudi Arabia as never seen before. We are scouting the best locations, the most stunning landscapes and the uncharted destinations in the Kingdom that are waiting to be discovered, allowing local and international guests alike to step into the Cool Inc world of travel and adventure.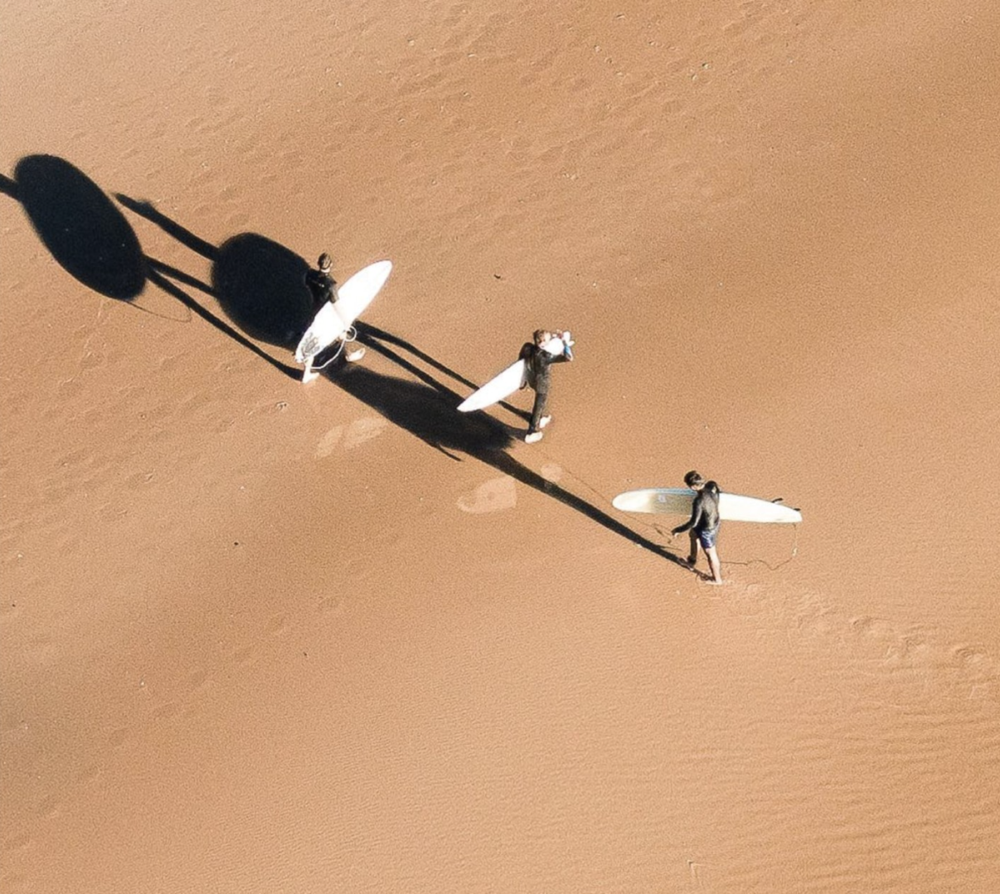 Saudi offers 'off-grid'
CT: What's available now and what's in the pipeline?
SAS: With the launch Ebda Parks, the first vertical, Adventure & Recreation, is already up and running at the Boulevard in Riyadh since 2020. In the Destination Dining vertical, we've run multiple seasons of F&B pop-ups during events such as Riyadh Season and Formula 1. However, 2023 will be the real launch pad for Cool Inc's Destination Dining and Members Clubs and our Bespoke Travel verticals. This is when our prized portfolio of more than 20 fan-favourite restaurants will roll out across the country from Q1 onwards, at the best locations in the Kingdom. We will also see the roll out of some of Saudi's most exciting new travel products, like our highly anticipated premium mobile camps.
We're thrilled about the new mobile camps and know they will cause lots of excitement and mark 2023 as Cool Inc's year
CT: Why is this the right time for Cool Inc?
SAS: Saudis are among the best travelled population globally. We have a long list of lessons learned from what to do, and what not to do and given that Saudi is a largely unspoiled tourism canvas, we understood the opportunities. We felt inspired to offer tourists a world-class lifestyle in the Kingdom, which would serve the nation and contribute to attracting the 100 million tourists the government is looking to welcome by 2030.
CT: Are you working with support from governmental entities?
SAS: We have joined hands with the Ministry of Tourism signing a partnership agreement that is inclusive of creating 400 job opportunities for Saudis. The agreement consists of curating a programme that's focused on training and developing Saudi talent through global exchange programmes to equip them with a word-class hospitality industry skill set. This programme consists of sponsoring, funding and supporting Saudis for six months to two years; depending on the job qualifications and sending them for training abroad.
GET YOUR FREE 48-PAGE GCC TRAVEL & HOSPITALITY REPORT HERE
CT: Are you targeting both domestic or international tourists?
SAS: Given the current dynamics, we believe that most of our guests will be local, whether Saudis or foreign expatriates. As the Saudi tourism infrastructure progresses and ramps up to full speed, we hope to cater to the predicted increase in international travellers.

CT: How will you reach your target markets?
SAS: As Saudi has a young and highly connected society, we look to bond with them physically and digitally using the spectrum of traditional and digital, public relations and marketing campaigns as well as events to drive awareness of the Cool Inc brand, products and services.
Social Media will inevitably be a key driver for both Saudis and regional visitors. Given the volume of connectivity in the Kingdom, word of mouth will play an outsized role, as we work to become their go-to company for a hotel, restaurant, adventure or just a comfortable ride home from the airport.
For more information, visit www.coolinc.com.sa