"There's never been a platform for searching for and booking luxury experiences until DayAway," says Walsen
Originally from New York, but currently based in Singapore, Martha Waslen has spent the majority of her career working with luxury brands – from Ralph Lauren to Luxola cosmetics – at the cross section of lifestyle and tech. In 2021, she launched DayAway, a luxury experience-booking platform. Currently operating in the UAE, Singapore, Hong Kong, Thailand and Australia, the business is set for both global and virtual world expansion.
Connecting Travel: How did the idea for DayAway come about?
Martha Waslen: I wanted to spend more time at my favourite hotels, even when I wasn't spending the night, to book things like a poolside cabana or a spa treatment, but while hotels have wanted to diversify revenue streams for years, they don't all have systems to sell experiences in areas of the hotel that don't include a room or a table at a restaurant. There has never been a platform for searching for and booking luxury experiences, until DayAway. To me it just seemed like an obvious supply and demand solution, starting with luxury hotels, to connect the experiences they offer to the growing experience economy and a new demographic of guests.
CT: Since launching, how has the brand developed?
MW: Since our launch in May 2021, we've expanded to five countries and will soon offer a wide range of experiences curated by private yacht companies, helicopter operators, luxury retail boutiques, and award-winning cocktail bars and restaurants.
We're on our way to being the leading online platform for booking luxury experiences worldwide
CT: Why should hotels partner with DayAway?
MW: Five-star luxury hotels have a responsibility to protect the integrity of their brand at all costs, while still finding ways to diversify revenue and engage with their guests in a more modern and digital format. Until now, it has been difficult for luxury brands to partner with some of the biggest tech companies in the sector because almost all hospitality tech platforms operate on a commission model that depends purely on volume, making their technology solutions, by definition, mass market.
DayAway provides our hotel partners, as well as our new travel, retail, wellness and F&B partners, with a highly sophisticated inventory management solution for selling experiences, while maintaining the impeccable brand standards expected from a luxury brand.
Our platform operates on a subscription model that allows us to provide maximum value to our hotel partners without diminishing the exclusivity of their brand. We can focus on quality of traffic, not quantity.
We are not a mass market platform or distribution network, and I think our luxury partners appreciate that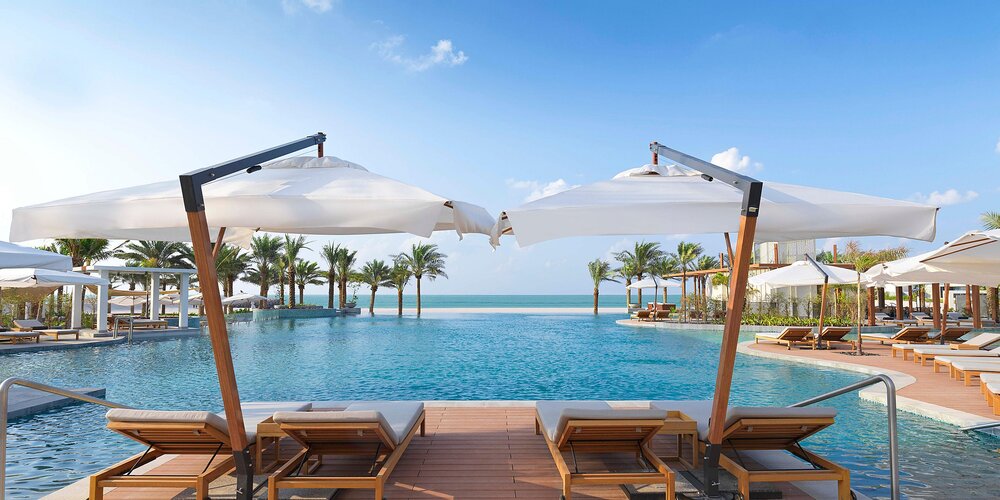 InterContinental Ras Al Khaimah is a partner
CT: Who is your typical client?
MW: We cater to a global community of people who appreciate luxury experiences. That can range from the aspirational customer who has saved up to book an experience on our platform, to the UHNW [ultra-high-net-worth] customer who regularly stays in luxury hotels when they travel and wants to use a seamless booking platform when booking experiences as well. We see a wide range of age groups and guest demographics using the DayAway platform, proving our thesis that the experience economy, and specifically the luxury experience economy, is heading towards unprecedented growth in the next five to 10 years.
CT: How do customer expectations differ in the Middle East region?
MW: We have a profound respect for the high standards of our guests in the Middle East, who have a unique appreciation for ultra-luxury experiences and brand engagement. We're very excited about the possibilities for DayAway to partner with luxury brands in the Middle East – from hotels and airlines, to restaurant groups and retail boutiques – to offer the highest level of service and value to our community of guests who live in the region, as well as international guests travelling to the Middle East.
RELATED:
Hotel day package provider DayAway launches in the UAE
Study reveals the online travel agent with the best rates
Research shows how much travellers depend on digital apps
CT: Can you explain the technology powering the platform?
MW: We use a revolutionary software that allows hotels to maximise revenue from their under-utilised facilities and we're building the first Global Distribution System (GDS) for experiential inventory through a suite of software and distribution solutions that will allow our partners to engage with existing customers in a whole new way, as well as connect with the Web3 community for the first time ever. We'll be announcing the range of B2B software solutions in the coming months, and an innovative Web3 framework for our partners to expand their brand presence using blockchain, NFTs and metaverse technology.
CT: How is the region currently performing?
MW: Luxury consumers in Middle East are spending a lot of time at the restaurants, spas, pools and beach clubs at hotels already, so there wasn't the heavy lift of educating the consumer about the benefits of our platform. However, because the Middle East already understands the concept so well, there's more competition in the market. We feel the release of our new product offering, the launch of our NFT enabled lifestyle membership and loyalty programme, and our global reach of DayAway members travelling to the Middle East, will soon distinguish us from some of the more localised competition.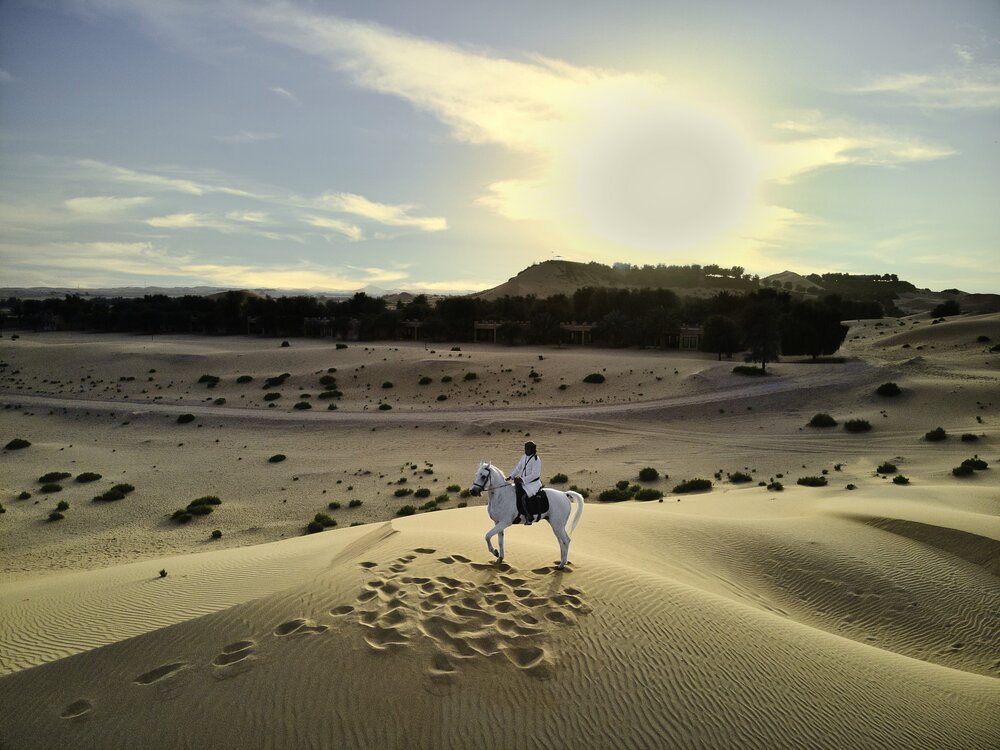 Guided horse rides are one of the experiences on offer
CT: Can you tell us more about the Founder's Key NFT membership programme?
MW: Commemorating our transition into Web3, the Founder's Key is the first blockchain-enabled membership and loyalty programme of its kind that unlocks exclusive access to luxury experiences worldwide. The Founder's Key, along with future DayAway NFT collections and metaverse experiences, will build the foundation for what we hope will be the wider tokenisation of memberships and loyalty programmes in hospitality and travel.
GET YOUR FREE 48-PAGE GCC TRAVEL & HOSPITALITY REPORT HERE
CT: Can travel advisors use the platform to make bookings for clients?
MW: The innovative tech solutions we'll be announcing includes software that, for the first time ever, will allow travel advisors to make commissions on booking experiences for their clients.
CT: And, finally, where do you plan on launching next?
MW: In the coming months, we will be releasing an entirely new technology platform and distribution system that will allow any hotel, travel, wellness, retail or F&B partner globally to benefit from using our suite of white label solutions to sell experiences directly to their customers. We will no longer be launching from market to market, but will be opening up the DayAway technology to our current pipeline of global luxury partners.
For more information, visit www.mydayaway.com