Choose the right resort for clients, based on location, design and activities, from fine dining to dog sledding
Ultima Collection is hoping to entice well-heeled GCC travellers with its four winter retreats and a selection of activities. Located in "rare and sophisticated" destinations, each property has been designed to reflect its natural surroundings with sustainability at the core of operations. Activities range from fine dining and spa sessions to adventure sports and dog sledding.
Ultima Courchevel Belvédère
Best for: Couples
The resort: Located in one of the most renowned ski resorts in the world, Ultima Courchevel Belvédère is set on the slopes of France's Savoie province. This ski-in and ski-out resort is made up of 13 private chalets and a mountain-facing restaurant. Offering the signature Ultima wellness experience, the resort features two state-of-the-art spas, an indoor and outdoor pool, a sauna, a hammam and a Jacuzzi, perfect for warming up after a day on the slopes.
Activities: Beyond the resort, guests can head to Courchevel town to explore the refined boutiques and restaurants there. While it's a prime spot for romantic meals, walks and shopping, this resort could also suit grown-up families and groups of friends who want to spend time apart as well as time together at the property.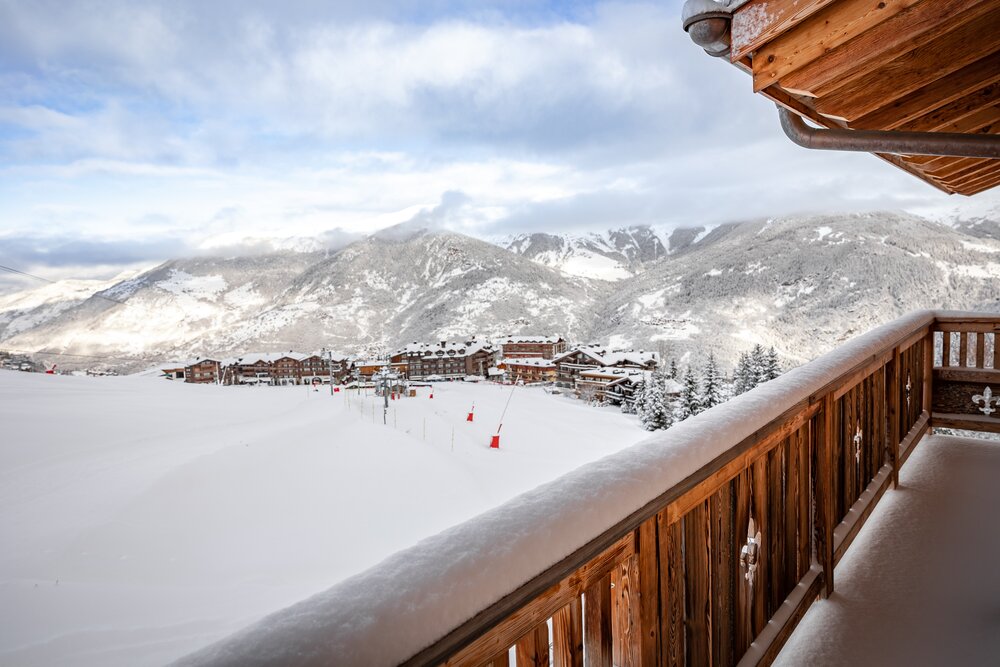 RELATED:
Switzerland ranked as top foreign destination for UAE travellers
5 of the best sustainable ski resorts
Saudi Arabia announces new ski resort
Ultima Crans-Montana
Best for: Multi-generational families
The resort: Positioned in the altitude of Plateau de Plan-Mayans in the Swiss Alps, Ultima Crans-Montana features two luxurious private chalets that can accommodate groups of up to 38 guests.
Activities: For children too young to ski, there's electric snowcats, snow tubing and husky-led dog sledding. Later families gatherings can include Savoyard fondue and raclette at a slope-side picnic, or circle the Matterhorn before heading to Zermatt to explore the picturesque town.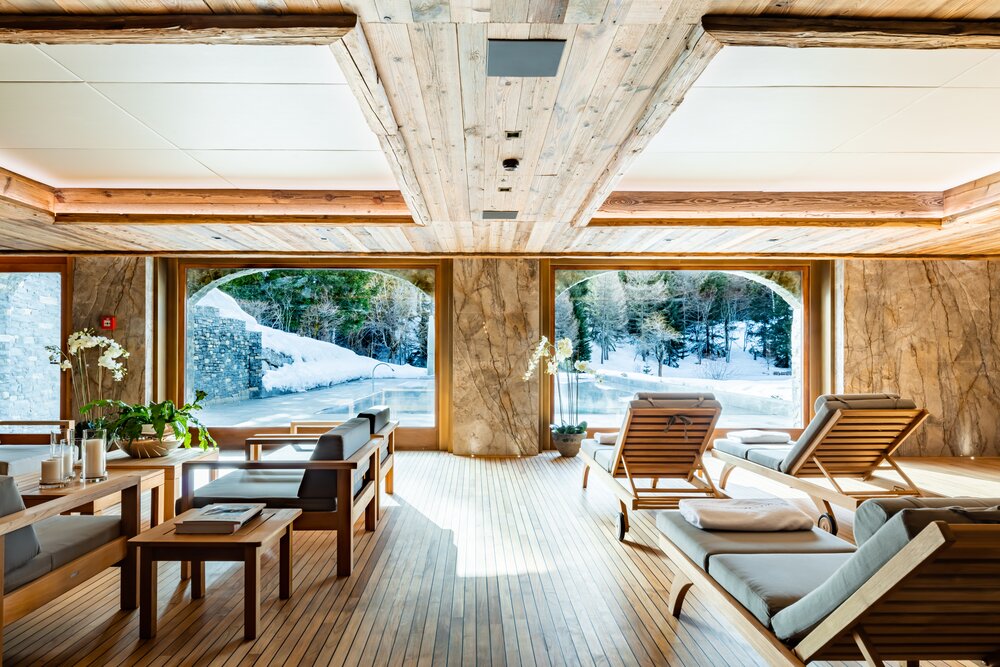 Ultima Gstaad
Best for: Adventurers
The resort: Situated in the city of Gstaad in the Swiss Alps, Ultima Gstaad is known as one of the most exclusive luxury hotels in the country. With its blend of traditional Swiss architecture and modern design, the property combines rustic charm with state-of-the-art technology.
Activities: Adventurous travellers can paraglide in the Swiss winter sky accompanied by a professional pilot, race down freshly-laid snow in a toboggan or embark on an animal trek in the mountains to discover local fauna.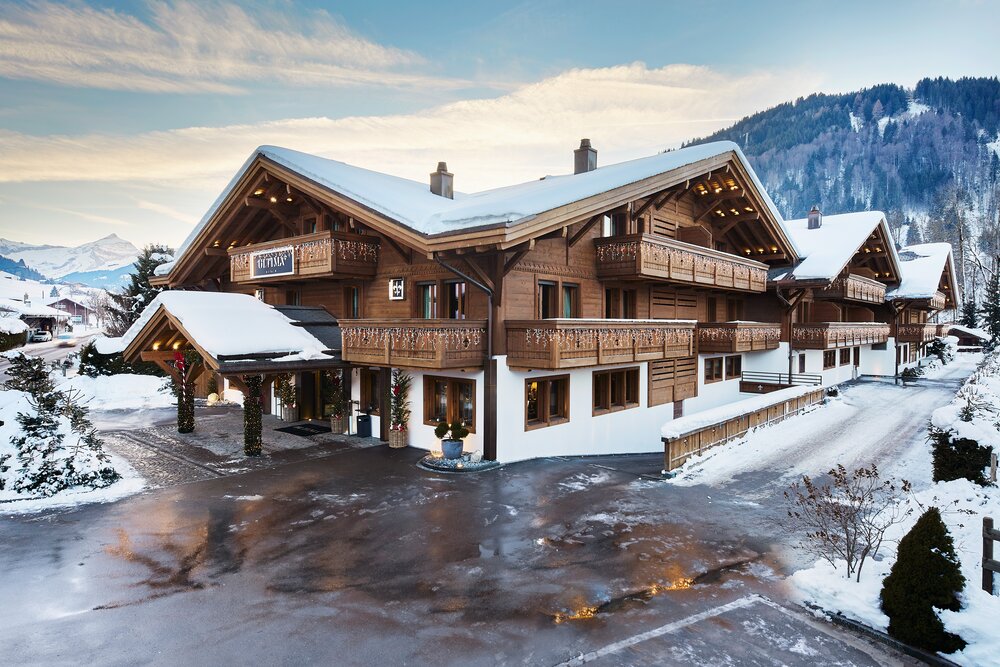 GET YOUR FREE 48-PAGE GCC TRAVEL & HOSPITALITY REPORT HERE
Ultima Megève
Best for: Large mixed groups – this place has something for everyone
The resort: From dense forestry to crystal-clear mountain lakes and views of Mont Blanc, Megève's natural beauty is renowned. With views of the famous mountain, France's Ultima Megève's private chalets have been designed for large families and groups.
Activities: Guests can opt to rise above the Val d'Arly in a hot air balloon to discover the highest summits of the Alpine Massif and go on hiking and snowshoeing courses, carefully mapped out with the private concierge. In the evenings, guests can indulge in a bonfire picnic prepared by the resort's private chefs.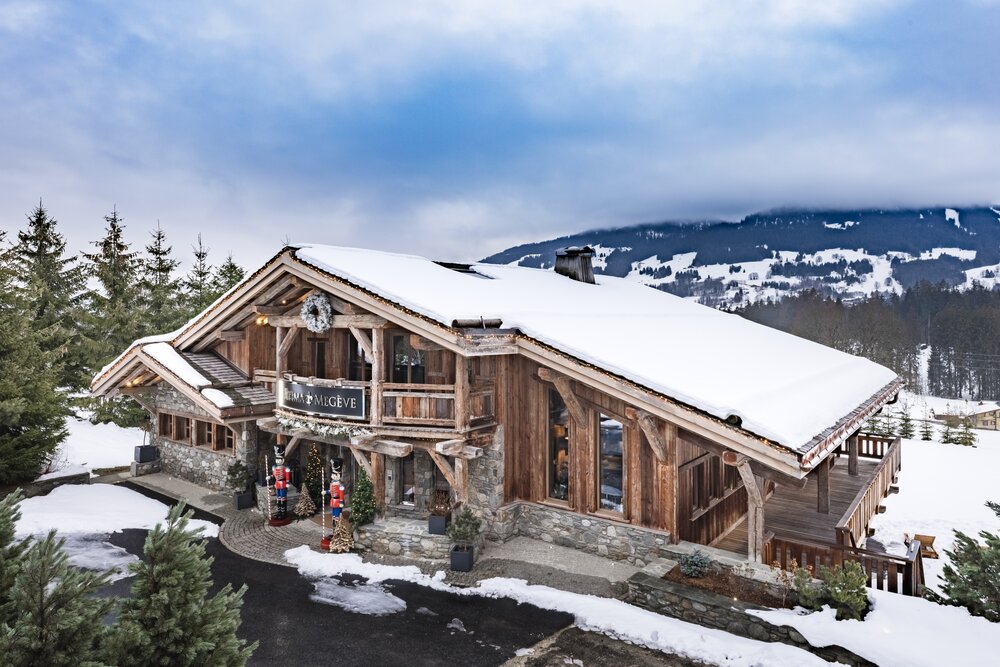 For more information or reservations, visit www.ultimacollection.com