The US$13,000-an-hour flights include fine dining and entertainment
The newly launched Fly FIVE package invites guests to experience a new in-flight entertainment experience, allowing passengers to travel, dine and be entertained in the hotel group's new private jet, 9H-Five.
The ACJ TwoTwenty Cabin is one of the most advanced, innovative and technologically equipped aircraft cabins on the market.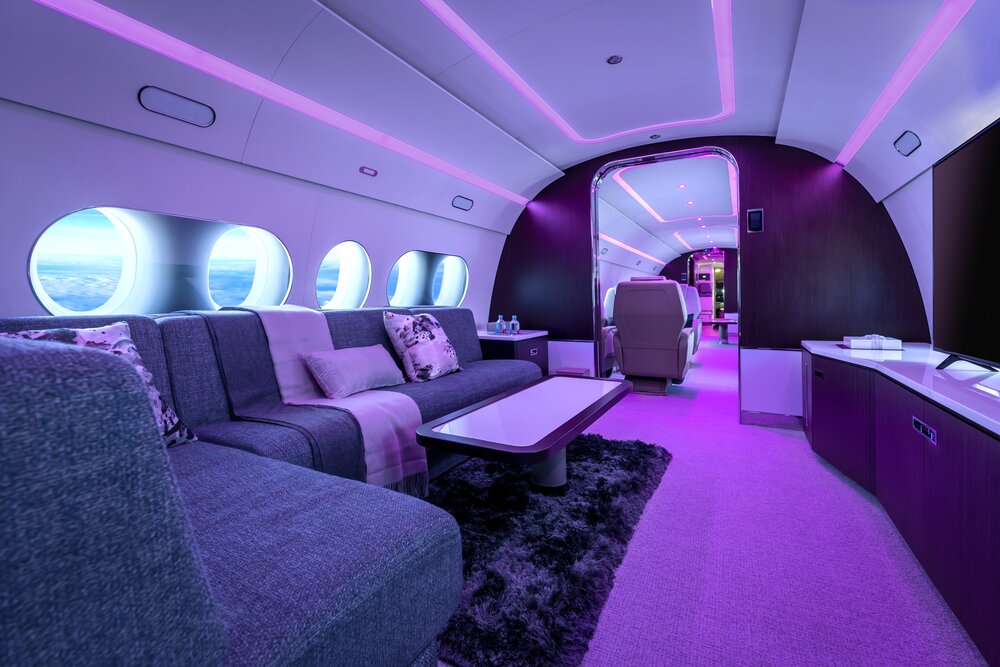 Guests will experience Five's luxury hospitality in the air
It features 16 seats, a dining table for eight, "an entertainers' kitchen", a master suite with a king-sized bed and en suite shower, high-speed WiFi connectivity, and 55-inch TV screens.
RELATED:
FIVE Hotels and Resorts takes delivery of 9H-FIVE private jet
Five Hotels & Resorts to launch private jet service
Four Seasons Private Jet Experience reveals itineraries for 2024
Five Hospitality CEO Aloki Batra commented: "Fly FIVE is an exciting evolution of FIVE's award-winning disruptive hospitality ethos. With this customised, ultra-luxe, immersive private jet experience like no other, FIVE is once again delivering an elevated – and electric – customer experience for a worldwide diaspora."
Dynamic pricing ranges from approximately US$13,000 per flying hour with a minimum flying time of two hours. Fly Five is also committed to offsetting its annual emissions and has aligned itself with Nature-Based Carbon Credits, becoming a direct proponent of rainforest preservation and reforestation.
For more information, visit www.comeplayfly.com