The 17-room property invites guests to experience local culture
Kerten Hospitality, a mixed-use ESG and lifestyle operator, has opened The House Hotel Old Tbilisi, the first of three lifestyle hospitality projects in its Georgia pipeline.
The three-story hotel was once the Nikolozishvili mansion and blends that traditional charm with chic sensibility.
Each room is distinguished by a historical Georgian character painted by local mural artist Musya Qeburia and features custom Georgian oak furnishings, parquet floors and marble bathrooms.
Suites feature Tbilisi's trademark wooden balconies with a view of the nearby Mtkvari River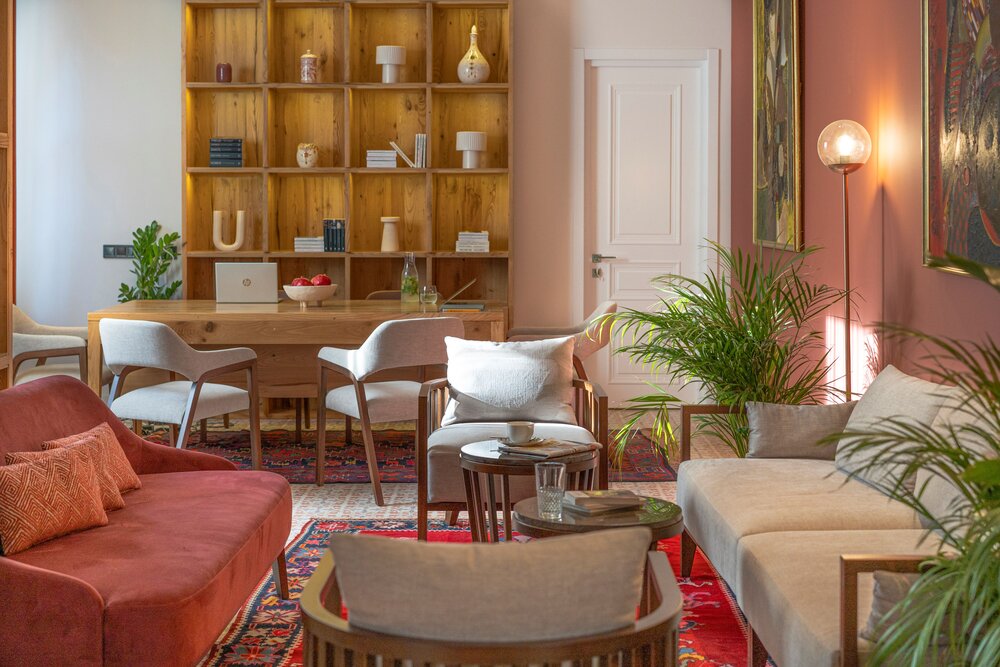 The House Hotel Old Tbilisi lobby
Set in a district of crooked streets and houses, mediaeval churches and museums, The House Hotel Old Tbilisi is a good base for travellers wishing to immerse themselves in Georgian culture.
RELATED:
MENA's Kerten Hospitality to develop Rome property
Future Hospitality Summit confirms first 50 speakers
Kerten Hospitality wins award for innovative practices in Middle East
Speaking about the opening, Kerten Hospitality chief experience officer Antony Doucet said: "This hotel in the city's most historic part will allow guests and visitors to connect to and to truly experience the neighbourhood."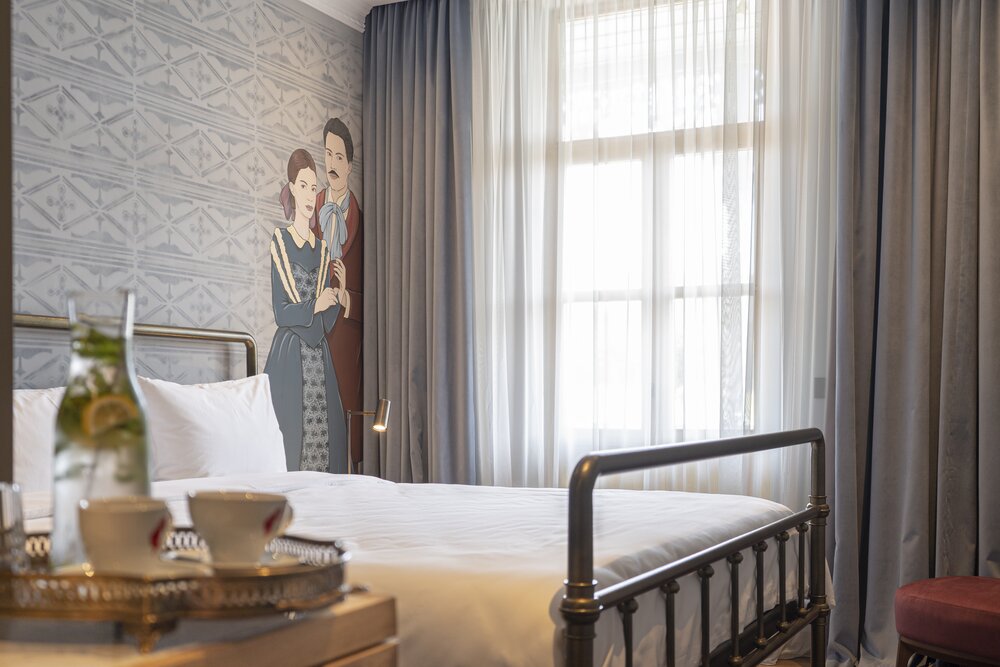 The House Hotel Old Tbilisi room
The House Hotel Old Tbilisi GM Nikoloz Kurdadze added: "We are very excited to open our doors for guests and the community in such a unique destination where meaningful connections and lasting memories will be built after experiencing the real sense of Georgian hospitality, cuisine, art and cultural heritage."
GET YOUR FREE 48-PAGE GCC TRAVEL & HOSPITALITY REPORT HERE
Led by Barcelona native chef Jaume Puigdengolas, the hotel's signature restaurant, The Blue Fox, is a 72-seat restaurant that combines western and eastern ideas with a Georgian foundation to create something uniquely Tbilisian. Puigdengolas is working closely with local producers.
The House Hotel is a fast-growing, luxury lifestyle brand recognised for quality and individuality. Its trademark is blending local art and culture with classic and contemporary styles to create an authentic experience in every location. With a pipeline of more than 40 projects, Kerten Hospitality aims to tell a story that compliments the aesthetics of the region, celebrates local culture and supports the local community.
For more information, visit www.kertenhospitality.com