The Langham, Diriyah will open in 2026
Langham Hospitality Group, a subsidiary of Great Eagle Holdings, is set to open a branch of the famous London Langham hotel in the historical Diriyah district in Saudi Arabia.
The 300-year-old site of Diriyah is located within Riyadh province, just 15 minutes north-west of downtown Riyadh.
Open since 1865, the Langham in London is widely recognised as Europe's first grand hotel. In Diriyah, an area billed as "the birthplace of the kingdom", the Langham will be "a modern tribute to the past, celebrating traditional Nadji architecture".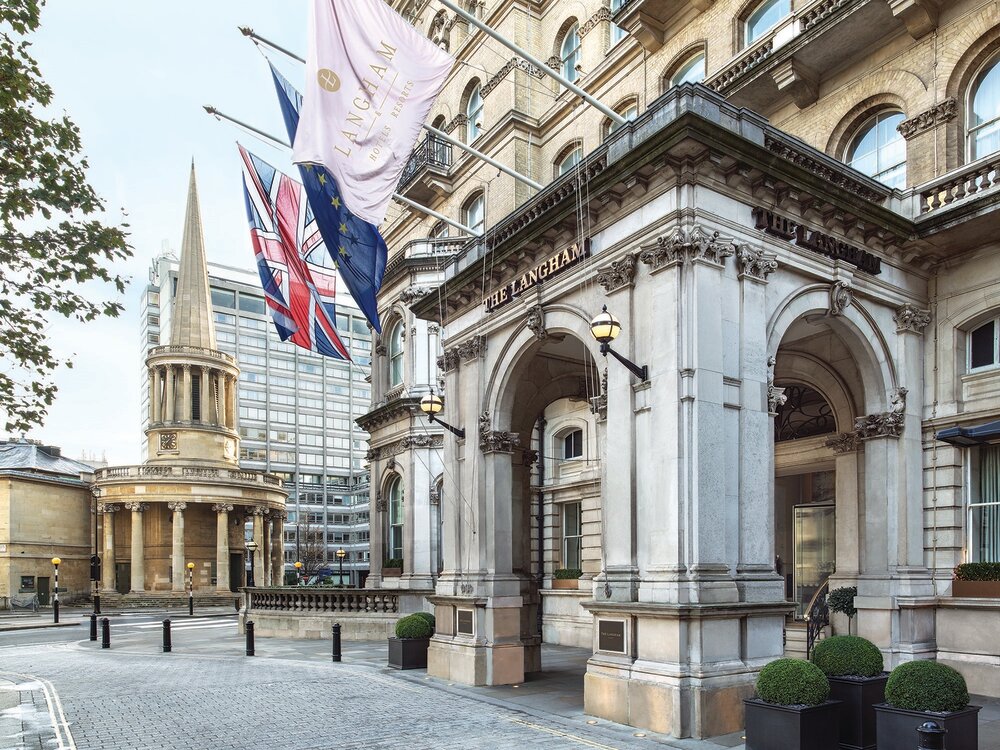 Langham London
The Langham, Diriyah will be located on Diriyah's main boulevard, among a row of luxury retailers within five minutes' drive of At-Turaif, a UNESCO World Heritage site and the Saudi's most important cultural landmark.
The hotel will house 200 rooms and suites and the Langham Club Lounge in addition to two new restaurants, including the Middle Eastern's first outpost of the three-Michelin-star Cantonese restaurant, T'ang Court.
The Langham's signature afternoon tea will also be reimagined with new tea traditions honouring Middle Eastern tea and coffee culture, with refined brews served alongside patisserie and brunch fare.
The first international outpost of The Langham, London's cooking school, Sauce, will also make its debut, offering guests more immersive culinary experiences.
Like in London, the Langham Chuan Spa will specialise in Traditional Chinese Medicine (TCM).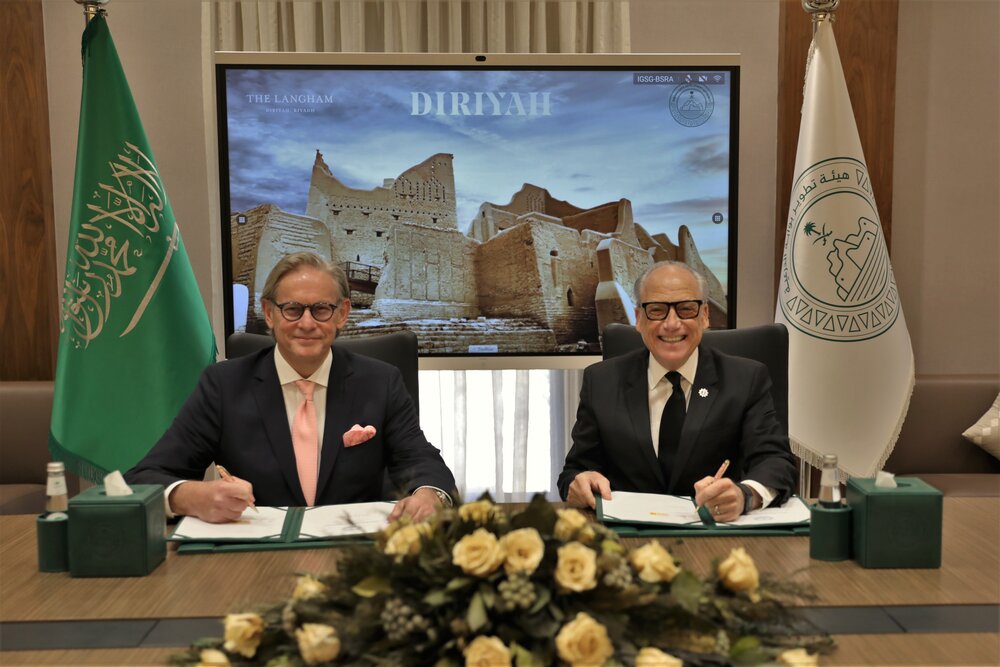 Butcher and Inzerillo sign off on the hotel
Brett Butcher, chief executive officer of Langham Hospitality Group, said: "The year 2026 will be a momentous year in Langham Hospitality Group's strategic growth plans as we officially open in two landmark locations with The Langham, Venice and in the Middle East with The Langham, Diriyah.
"For our first foray into the kingdom, we're delighted to be part of a vision where The Langham's proud traditions in hospitality will become integral to a 21st century vision that positions Riyadh on the global stage as an authentic and unique destination."
Jerry Inzerillo, group chief executive officer of the Diriyah Gate Development Authority (DGDA), added: "Diriyah, the birthplace of the kingdom, is set to become Saudi Arabia's foremost historical, cultural and lifestyle destination. As part of Vision 2030, we are very excited to bring the the Langham brand to Diriyah in collaboration with Langham Hospitality Group."
For more information, visit www.langhamhospitalitygroup.com/en