The promotion will run from 7 February to 23 April 2023
Marriott Bonvoy's new limited time promotion will make it easier for members to accumulate points in less time and achieve Elite status.
During the promotion period from 7 February to 23 April 2023, registered Marriott Bonvoy members can earn 1,000 bonus points and one bonus Elite Night Credit for each eligible paid night's stay.
Bonus points can be redeemed on free nights at Marriott hotels, Marriott Bonvoy Moments (activities) and exclusive products from Marriott Bonvoy Boutiques.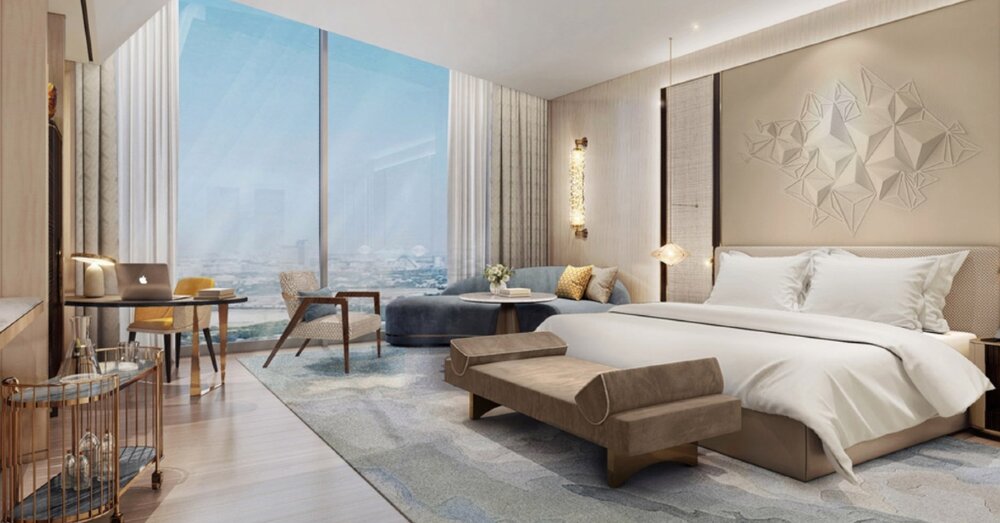 Bonus Elite Night Credits make each paid night of a stay count twice, allowing registered members to reach higher Marriott Bonvoy membership tiers in less time.
This promotion puts Silver Elite status in reach after staying five nights, and Platinum Elite status in reach after staying 25 nights during the promotional earning period.
RELATED:
Marriott to open first beach resort in UAE in December
Marriott to launch more than 20 Middle East properties in 15 months
American Express Saudi Arabia and Marriott Bonvoy launch hospitality credit card
There is no limit to the number of bonus points or bonus Elite Night Credits that can be earned during the promotion earning period. Registration is open until 9 April 2023. Once members are registered for the promotion, they can start earning bonuses from the first night of their stay and every eligible night through 23 April 2023.
For more information, visit www.marriott.com