LUX* Al Jabal is a 45-key hillside retreat, while LUX* Al Bridi overlooks a conservation area
The Lux Collective has revealed ambitious expansion plans which include two Sharjah-based properties, LUX* Al Jabal and LUX* Al Bridi.
Home to souks and art galleries, Sharjah is one of the cultural capitals of the Arab world, according to UNESCO. Art and design purists can revel in a vibrant creative scene and historical city centre while nature lovers can hike the Al Rabi path and scale mountain peaks.
Set to open in Q1 2024, LUX* Al Jabal is a 45-key hillside retreat which will sit atop the beaches of Khorfakkan and Luluya, overseeing the Gulf of Oman. Set within a crescent-shaped bay and positioned away from the winds, Khorfakkan draws scuba-divers and beach lovers to its sandy shores and corals. Located on 18.7 hectares of land, the boutique-style beach resort will integrate into its surroundings by taking architectural inspiration from the natural landscape and incorporating local designs.
The property will feature one-bedroom havens for solo guests and couples, to three-bedroom suites for families, as well as a royal suite complete with a private pool and butler service. Guests will have exclusive private beach access, world-class dining options, restorative LUX* ME Spa and wellness treatments, children's activities and experiences designed to foster connections with the local culture and community.
RELATED:
The Lux Collective to open overwater resort in Vietnam
Lux Resorts & Hotels to enter the UAE market
Abu Dhabi's Pura Eco-Retreats reopen for the season
Also making its debut in 2024 will be LUX* Al Bridi which will overlook 1,690 hectares of conservation in the Sharjah safari project in the city of Al Dhaid, the largest safari in the world outside Africa. Home to more than 50,000 animals, including the native mountain gazelles, the park has a natural lake and will offer a variety of dining outlets as well as a safari camp led by knowledgeable guides. LUX* Al Bridi will feature 35 tented safari-style private retreats, a LUX* ME Spa and a discovery centre to partake in conservation-focused initiatives in collaboration with the Environment and Protected Areas Authority.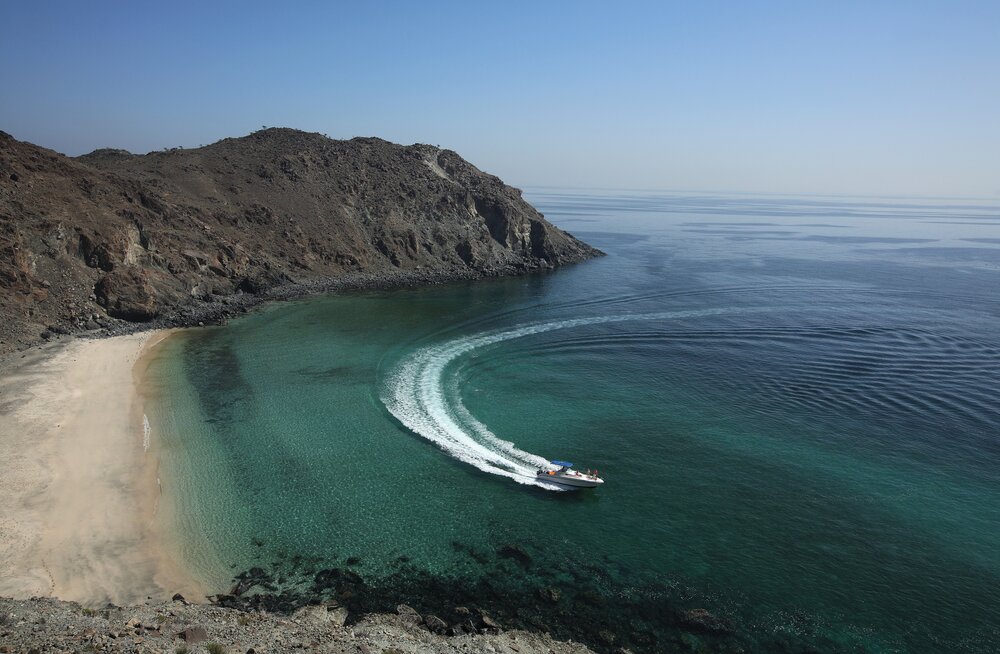 LUX* Al Jabal
Children can learn about farm animals with interactive, educational activities at nearby Al Dhaid Farm, the city's first petting zoo. Time-honoured culinary techniques and the freshest ingredients will elevate destination dining in the wild, while adventures will come in the form of adrenaline-fuelled dune surfing and four-wheel drive excursions to stargazing.
Speaking about the openings, The Lux Collective chief executive officer Paul Jones said: "With our award-winning resorts, LUX* is designed on the promise of a different kind of luxury, one that helps our guests celebrate life throughout their stay. We re-define the modern style of luxury and are excited to expand our global footprints into new awe-inspiring destinations set in secluded nature. As a hospitality industry leader, we will continue to create extraordinary experiences for our guests through elevated shining service, beautifully designed spaces, and aspiring escapes."
The Lux Collective currently manages a portfolio of 16 operating resorts and hotels in China, Maldives, Mauritius and Ile de la Reunion. There are 11 more hotels in its development pipeline in Europe, Asia and the Middle East.
For more information, visit www.luxresorts.com