More than half of all UAE residents surveyed agreed travel has become more important since the pandemic
A new YouGov study showed that 58% of UAE consumers feel travel is more important post-pandemic. The UAE ranked the highest for its appetite for travel out of the 18 countries surveyed and emerging trends for group trips and longer trips were identified.
Looking at the travel behaviour of UAE residents, 20% have travelled with a large group or taken a longer vacation in the past 12 months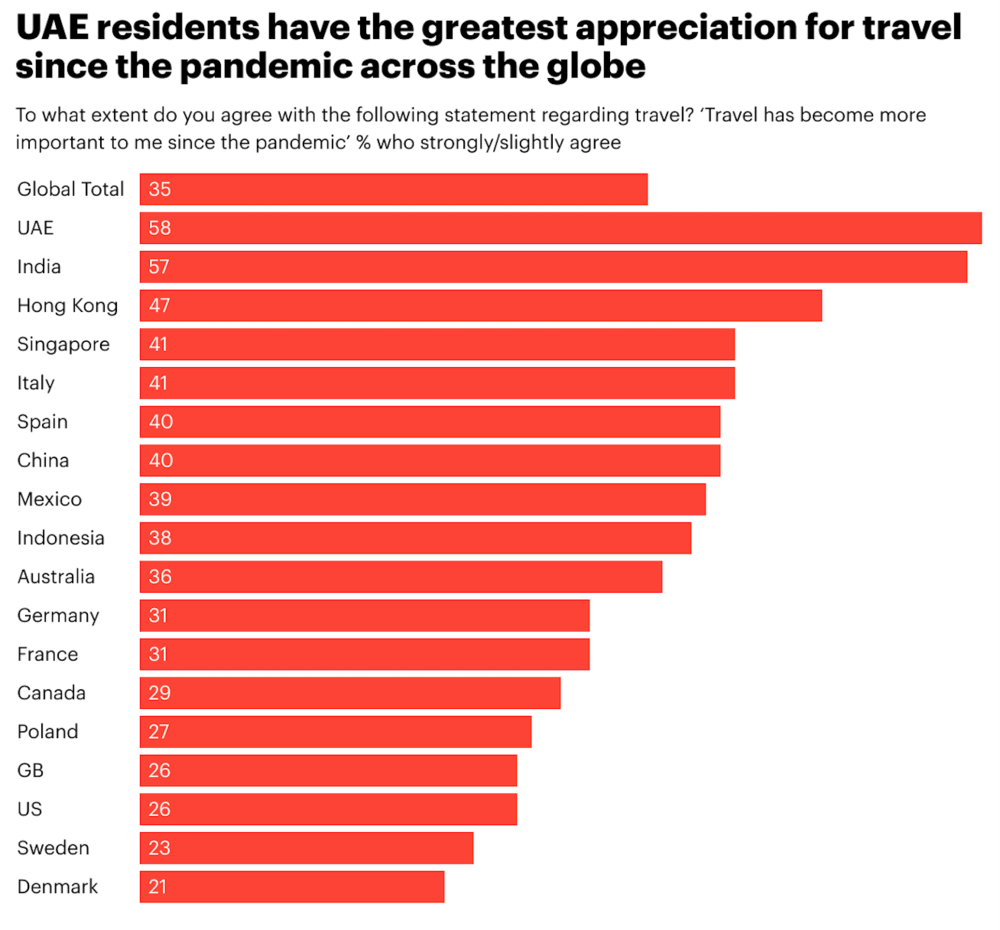 Source: YouGov
Travelling with a wider group of friends and/or family is set to continue to be the top travel activity with the largest year-on-year increase (5%) from the previous year.
RELATED:
Trip.com launches TripGen chatbot to assist customers
Dubai most popular Gen Z travel destination on TikTok
Booking.com's travel predictions for 2023
Remote working while on a holiday is set to decline in the future but taking a holiday as an extension of a business trip may increase.
Additionally, YouGov research revealed that safety is the primary travel priority among UAE travellers (31%), followed by great local attractions and amenities (27%) and a desire to experience diverse cultures (26%).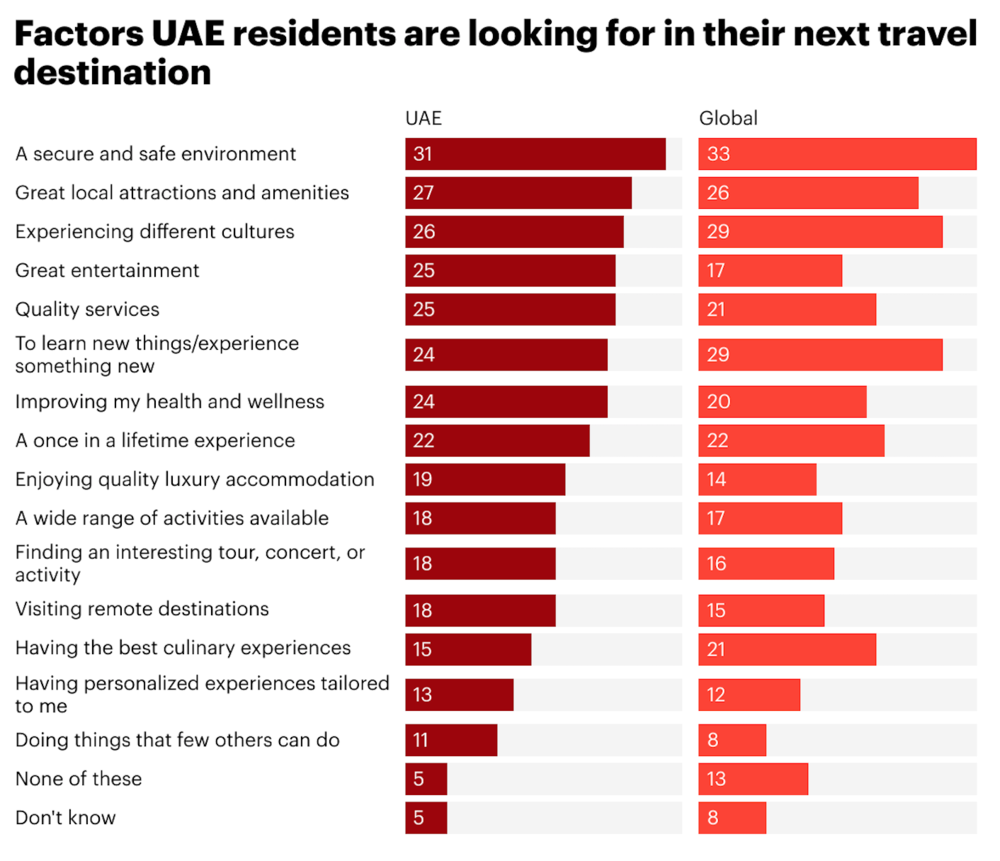 Source: YouGov
Other travel trends shaping the UAE include visiting remote destinations, a desire for personalised experiences and "doing things that few others can do".
For more information, visit www.yougov.com