The wellness resort will open in 2024 with 13 villas and 52 rooms and suites
Red Sea Global (RSG) has announced a partnership with renowned longevity clinic and wellness brand, Clinique La Prairie.
The partnership involves the development of a Clinique La Prairie Health Resort within the Amaala tourism project, which is located on Saudi Arabia's north-western coastline.
Clinique La Prairie's approach to wellbeing prioritises longevity. This is reflected at the resort's design through the central Longevity Plaza leading to four distinctive areas, each corresponding to a pillar of the brand: medical care, nutrition, movement and wellbeing.
WANT A NEW CAREER IN TRAVEL? CLICK HERE
The resort also features a diagnostics lab, museum, beach club, workshop, training rooms, private dining space and a cooking school.
The clinic's experts will work to slow time, as well as restore visitors' internal balance and remedy a wide range of conditions, including fatigue, anxiety, digestive disorders, insomnia, diabetes and more.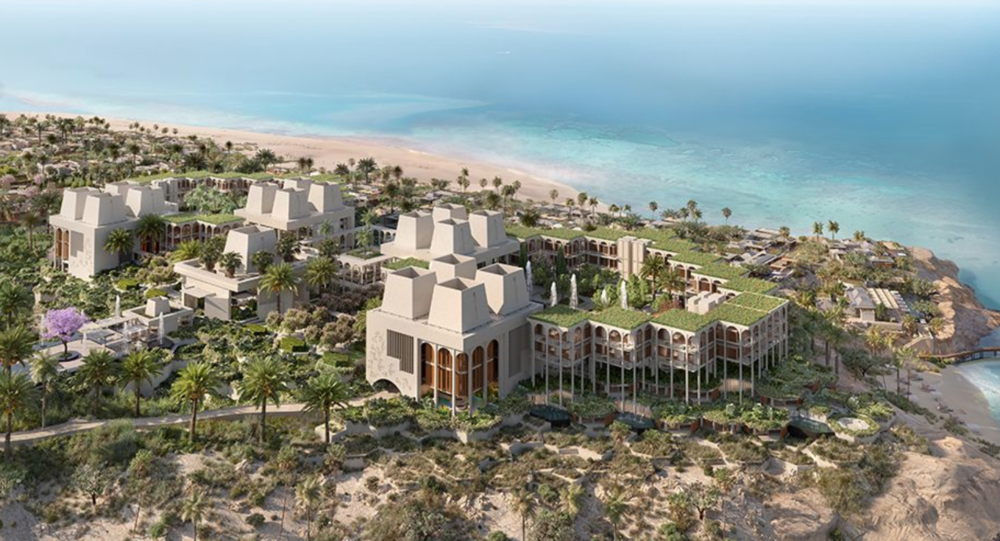 Clinique La Prairie Health Resort
Commenting on the announcement, Red Sea Global group CEO John Pagano said: "Clinique La Prairie's world-renowned facilities and health and wellness experiences, set against Saudi's extraordinary natural landscapes, will take our visitors on transformative personal journeys inspired by the arts, wellness and the purity of the Red Sea."
"The resort's subtle beauty, a product of Islamic architecture and modern craftsmanship, will deliver a serene place in which to unwind, meditate and rejuvenate."
RELATED:
Saudi's The Red Sea joins Serandipians' luxury network
Saudi's Red Sea Development Company partners with Accenture
Saudi's Neom announces Sindalah luxury island development
Clinique La Prairie CEO Simone Gibertoni added: "At Amaala, we are creating the most important health and longevity-focused resort ever developed. We're delighted to be building our very first full-scale destination in such an extraordinary setting and to help bring RSG's vision of regenerative, ultra-luxury tourism to life.
"Phase one of the destination is well underway and expects to welcome its first guests in 2024. It will consist of eight resorts offering upwards of 1,300 hotel keys."
Once completed, Amaala will offer more than 3,000 hotel rooms across 25 hotels, as well as 900 luxury residential villas, apartments and homes alongside retail outlets, restaurants and recreational facilities.
For more information, visit www.redseaglobal.com