The airline aims to set new standards in privacy and comfort
Lufthansa has revealed its new premium seating, which offers a double bed and near-total privacy.
The Suite Plus is a separately enclosed double cabin featuring ceiling-high walls, a large table and two wide seats that can be combined into a lay flat double bed if required.
The suites also offer a wardrobe so that travellers can comfortably change and have all their personal belongings neatly stored. The seats can be warmed or cooled to each traveller's preference.
WANT A NEW CAREER IN TRAVEL? CLICK HERE
The new suites are slated for a 2024 premiere aboard newly delivered Airbus A350s and are part of the broader 'Lufthansa Allegris' overhaul, the largest fleet modernisation in its 70-year history.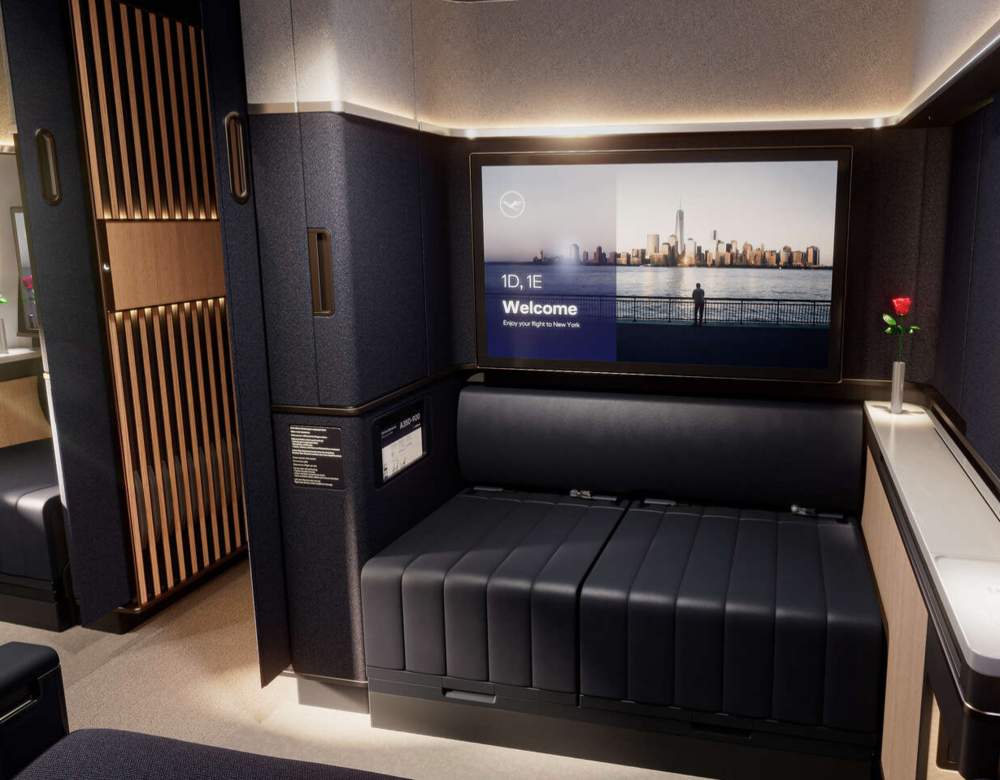 The new cabins feature seats that can be combined into a lay flat double bed
The overhaul includes upgrades for Business Class, Premium Economy and Economy passengers, too.
The airline's Business Class fliers will soon have the option to book their own suites with chest-high walls, sliding doors, a monitor up to 27 inches in size, a personal wardrobe, and a minibar.
RELATED:
Lufthansa launches 'green fare' option on select flights
Top 20 safest airlines in the world in 2023
Lufthansa adds carbon-neutral options in flight booking
Updated Premium Economy seating on Lufthansa will offer more legroom, a fold-out leg rest, and the ability to adjust seats further backward without disrupting other fliers seated behind them. Economy seating will also feature more legroom.
For more information, visit www.lufthansa.com