Vogue cover star Liya Kebede's fashion brand celebrates Ethiopian and Rwandan craftsmanship
Rwanda's One&Only Gorilla's Nest and One&Only Nyungwe House are collaborating with Lemlem, an sustainable fashion label founded by supermodel Liya Kebede.
The product of the exclusive collaboration is a bespoke scarf designed by Lemlem and inspired by Rwanda.
Founded by supermodel Liya Kebede after a trip to her native country of Ethiopia where she recognised the beauty and rare quality of the traditional weavings, Lemlem aims to preserve these ancient art forms and create job opportunities for local artisans.
The One&Only x Lemlem scarf launches this month (October 2022) and will be available for a retail price of US$195 at the resort boutiques located at One&Only Gorilla's Nest and One&Only Nyungwe House.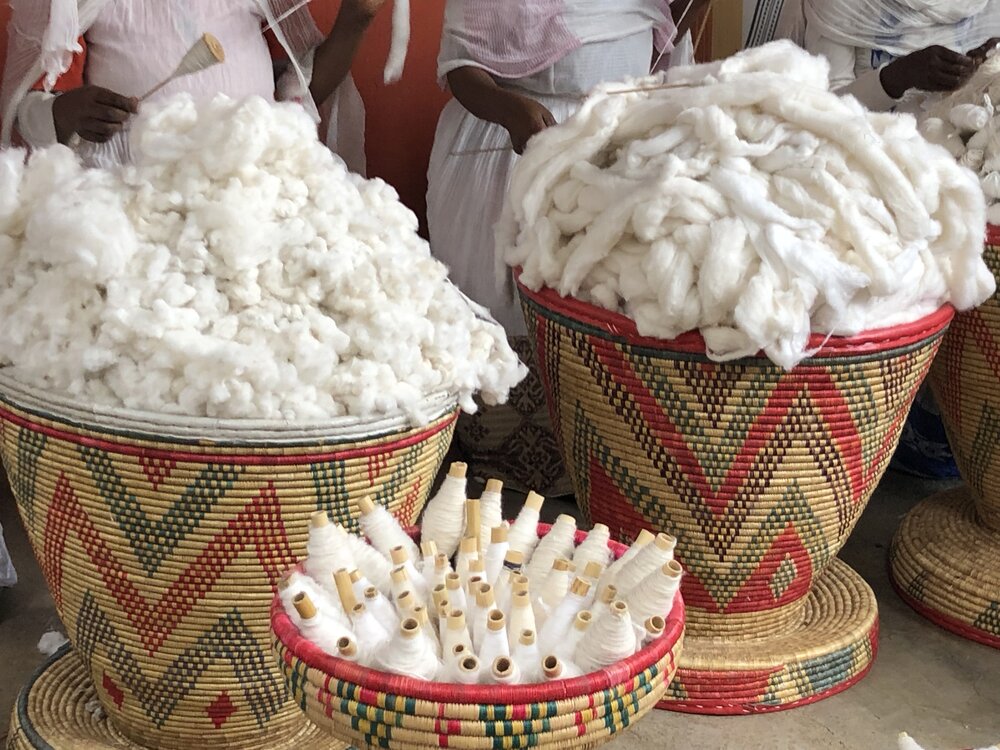 Each scarf has been crafted by a women-owned studio
Centred around graphic black and white arrow patterns, the scarf's design is representative of a traditional weaving pattern named tibeb in Ethiopia, melded with the rich colours of Rwanda.
Hand-woven by a collective of skilled artisans in Ethiopia, each scarf has been crafted by a women-owned studio that specialises in the traditional cotton weaving techniques.
RELATED:
One&Only Gorilla's Nest partners with Dian Fossey Gorilla Fund
Dubai's One&Only Royal Mirage launches sound and vibration therapy
Coming soon: 4 unique new hotels and resorts by One&Only
"The scarf's colourways of forest, dark olive, bright lime greens and earthy brown represent the lush greenery, rich soil and vibrant forests surrounding One&Only's Rwandan resorts," says a spokeperson.
Honouring the endangered mountain gorilla and the 12 gorilla families that live in Volcanoes National Park located on the doorstep of One&Only Gorilla's Nest, each scarf has a hand-embroidered gorilla motif.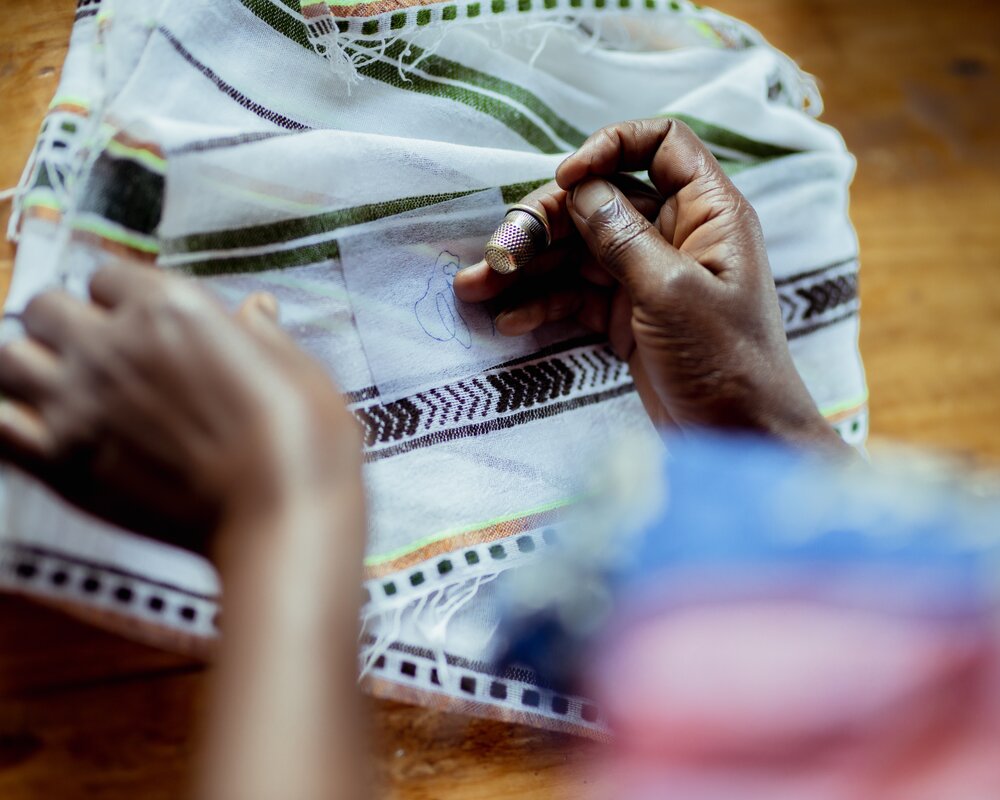 The custom scarf evokes the destination of Rwanda
Lemlem hired the Ibaba Rwanda women's co-operative, a local embroidery workshop located just outside of Kigali, to hand embroider the gorilla motifs. The co-op promotes and supports initiatives and economic development for the empowerment of rural women in Rwanda.
GET YOUR FREE 48-PAGE GCC TRAVEL & HOSPITALITY REPORT HERE
The scarf can be used as a sarong or as a wrap for the shoulders, ideal during nights spent around the bonfire listening to the stories of Rwanda. The scarf evokes the destination of Rwanda and captures the sophistication of the One&Only Resorts within the country.
Lemlem currently has a presence in Ethiopia, Morocco, Kenya and Rwanda.
For more information, visit oneandonlyresorts.com and lemlem.com